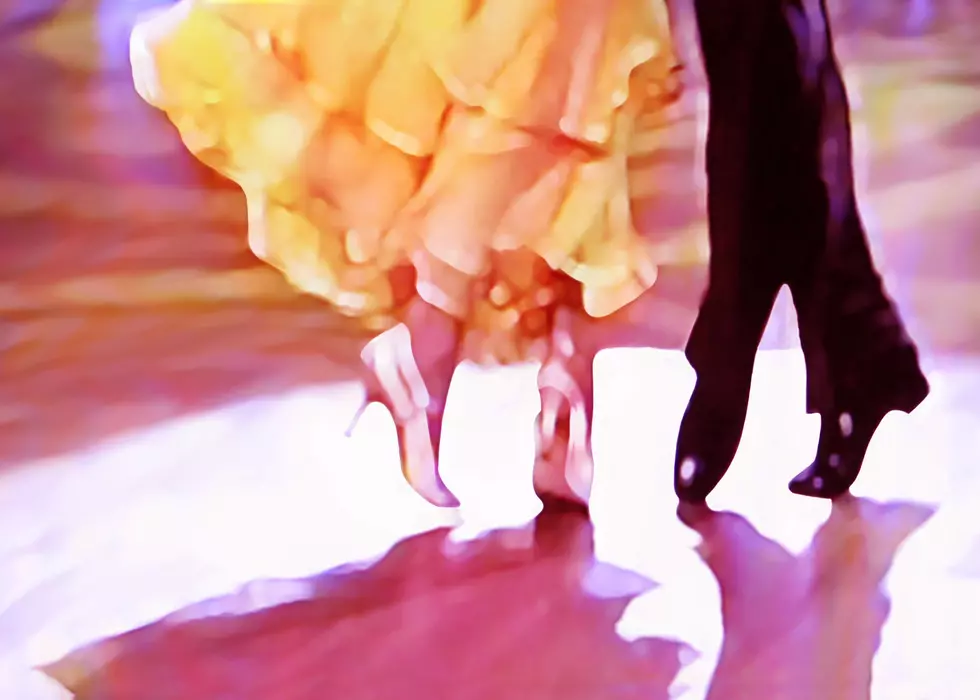 I'm Going To Try Ballroom Dancing For Charity And It Could Be Interesting
Canva
I'll be competing in Dancing With The QC Stars in December for charity.
Dancing With The QC Stars is a ballroom dance competition between local "celebrities" who are paired with professional partners (thank God). It's set up like "Dancing With The Stars" is. Each competitor picks a charity to donate money from their votes to (more on that in a sec).
It's Dec. 1st. at Eldridge Community Center. VIP tickets include hors d'oeuvres, beer, wine, and are $65. Show only tickets are $30. VIP party is at 6:00 p.m. and show is at 7:30 p.m.
VIP tickets & show tickets are here. 
How This Could Go
When I tell you I'm not graceful, it's not to be kitschy or ~not like other girls~. I really did inherit perpetual accident-proneness from my grandfather. Seriously I broke my arm in P.E. doing the frog hop (or bunny hop as we called it). I have a scar on my arm from taking a pie out of the oven at Thanksgiving 4 years ago. If I can mess something up, I absolutely will by default.
But I love to dance. I've taught Zumba for the last 4 years (not without it's clumsy moments either) but I have never danced ballroom like I'm about to in Dancing With The QC Stars.
I've been a great armchair judge for the real DWTS show for years though. "Ew, that's a weird move," I'll say as Dorito crumbs fall on my shirt.
The Charity You Will Help
If you know me at all, you know I love every one of my shelter pets very dearly. That's why I chose the Humane Society of Scott County to be my charity. Portions of proceeds from the votes for me will benefit the Humane Society, which is where I got my second cat, Chanel.
I Really Would Love To See You There
It would make my night to see B-peeps there. Really, $65 for a show, complimentary beer, wine & some food isn't too terrible, and some of that money goes to charity. You can also do $30 for the show at 7:30 p.m. You'll probably know some of the other dancers competing in this besides me. The dress code is "dress to impress" so probably not yoga pants and gents, not muscle shirts.
Tickets and details about Dancing With The QC Stars are here.
I'll see you on the dance floor!
Team Townsquare Goes Over The Edge For Big Brothers Big Sisters
We sent three of our DJ's from I-Rock, B100, and U.S. 104.9 down the side of Hotel Blackhawk for charity.
Where's The Abercrombie? This Illinois Mansion Looks Just Like An Abandoned Mall
A sprawling mansion in Saint Charles, IL looks just like an abandoned mall or ritzy office space.