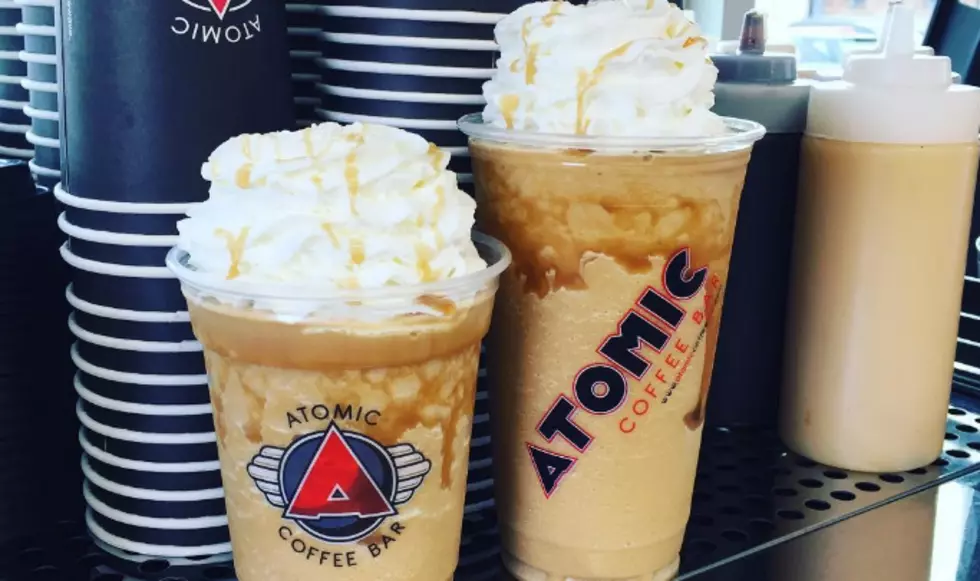 Atomic Giving Away Coffee Tomorrow
Atomic Coffee Bar via Instagram
Exciting news, Atomic lovers! To celebrate the opening of their new location inside the ORA building on Northwest Blvd, Atomic will be giving a free 16 oz drink to each customer tomorrow, Saturday April 29. They are only giving away drinks at their new location, so don't show up to the Brady Street drive thru expecting to get free coffee.
The offer is also only valid for regular menu items and excludes the B-52 Bomber and Electron drinks. I would get there early to avoid long lines, especially since the ORA location does not have a drive up.
What an awesome opportunity to try out Atomic if you haven't had it before or check out the new spot if you've been to their Brady street location a thousand times (like me).  I'm hoping to score a free Nutty Professor, my personal favorite. I'll see the rest of you Atomic addicts tomorrow.