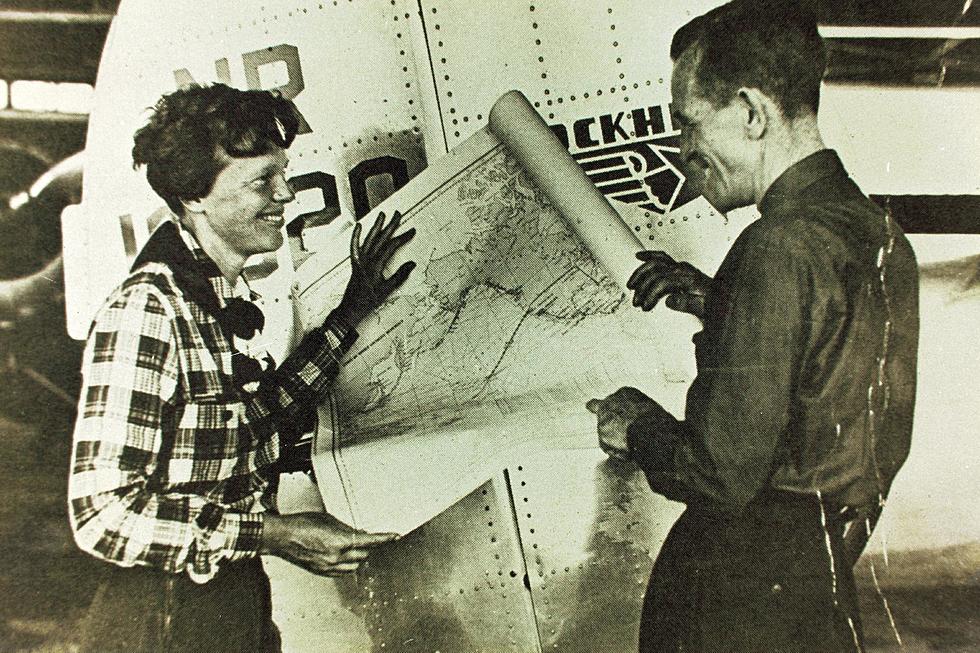 Cedar Rapids Man Trying To Solve Amelia Earhart Mystery
SDASM Archives // flickr
The legend of Amelia Earhart grabs people's attention because of the aviator's amazing accomplishments. The other reason we're drawn to her story is the tragedy and mystery surrounding her disappearance. A Cedar Rapids man is now part of another effort to try and find out why really happened to Amelia Earhart.
Earhart was a native of Kansas. According to History.com, she served as a nurse's aid during World War I in Toronto, Canada. It was there that she spent her spare time watching pilots in the Royal Flying Corps train at a nearby airfield. She took her first plane ride in California in 1920 and was hooked immediately. She started flying lessons the next year, and in December of 1921, Amelia Earhart earned her pilot's license.
In her short flying career, Earhart set numerous records. History.com says that her first record was set in 1922 when she became the first woman to fly solo above 14,000 feet. In 1932, she became the first woman, and just the second person after Charles Lindbergh, to fly solo across the Atlantic Ocean. Later that year she became the first woman to fly solo nonstop across the United States. She was also the first person to fly from Hawaii to the United States mainland in 1935.
But perhaps her most famous flight is the one she never completed. On June 1st, 1937 Amelia Earhart set out on her second attempt to become the first pilot to circle the globe. History.com says that she and her navigator were last seen on July 2nd, refueling and heading to their next stop, Howland Island. They were never heard from or seen again. History.com says that a massive two week search was called for. The pair were never found and declared lost at sea.
Enter Collins radio engineer Tom Vinson. KCRG reports that the Cedar Rapids man is working with Nauticos, a deep-sea exploring group to conduct new radio tests off the coast of Cape Charles. The group will recreate the communication between Earhart's plane and by boat, to discover the signal strength of her last transmission. An original radio from the 1930s is even being used. Vinson said that they're going to simulate Earhart's final flight from 1937. Could information from this research solve once and for all where Earhart and Noonan went down? We'll have to wait and see.
Enter your number to get our free mobile app
10 Little Iowa Towns Known For Big Things