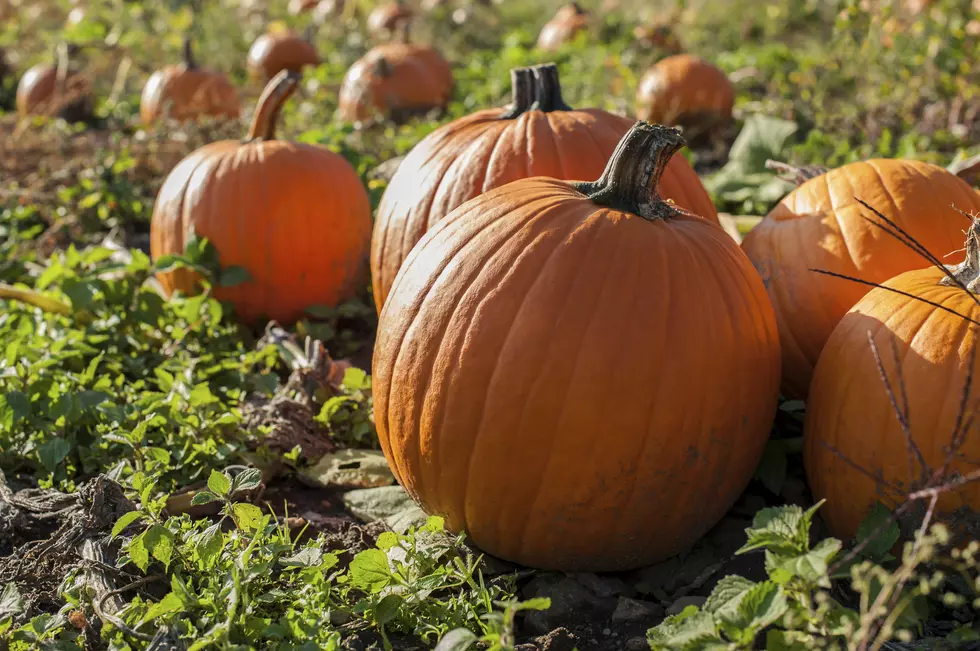 Country Corner Is Giving Away 100 Pounds Of Pumpkins
Credit: AllenSphoto
Is there really such a thing as "too many pumpkins" when we're talking about Halloween decorations? I don't think so. It would appear that Country Corner feels the same! This week, they're giving away 100lbs of u-pick pumpkins, according to their Facebook.
Once fans of the page follow the instructions on the post, a winner will be drawn. You've got some time though, so don't worry! Country Corner isn't going to pick a winner until Friday, September 27th.
Now, let's think about this. What could you do with 100 lbs of pumpkins? Depending on the size of the pumpkin itself, it might be fewer total than you'd think. Still, you'd have plenty to carve, paint or decorate.
You'll definitely have a lot of seeds for baking, and some good filling for pie. You might even be able to come up with the next pumpkin spice-flavored hit! There's a lot of possibilities.