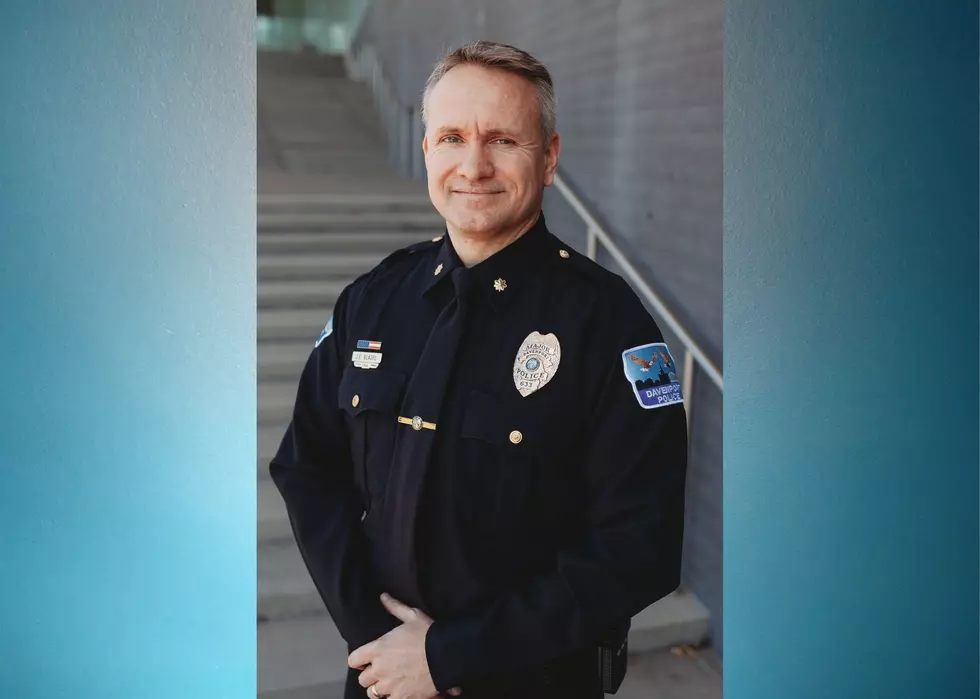 Davenport Names New Police Chief
City of Davenport
The city of Davenport announced today who will take over the role of police chief.
Davenport has named Major Jeffery Bladel as the city's new police chief. He is set to step into the role after the current police chief, Paul Sikorski, retires next month.
Major Bladel has been assistant chief of police since 2016 and has been with the Davenport Police Department for 27 years. He has a Bachelor of Science in Law Enforcement and Justice Administration from Western Illinois University and a Master of Science in Law Enforcement Intelligence and Analysis from Michigan State University.
Davenport City Administrator Corri Spiegel said in a press release:
Major Bladel has devoted his life in service to the Davenport Police Department-protecting and caring for the well-being of our community. His commitment, education, and professional success at every level of leadership within the department make him an outstanding choice for this role.
Major Bladel said he looks forward to continuing to serve alongside the men and women of the Davenport Police Department. In the release, Major Bladel said:
I am honored to be named as the next Chief of Police for the city of Davenport. Having been a lifelong resident of Davenport, I care deeply for the residents and the safety of our community. The Davenport Police Department is comprised of extraordinary men and women and I am honored to have worked with such a tremendous team over the years.
Major Bladel will be the Chief of Police effective August 30th.
Here Are QCA Restaurants You Can Take Your Dog To This Summer
Several restaurants in the QCA allow for puppers on their property. Scroll down to see a few!
1 Topping. 1 Hour. 2 Competitors. Can You Finish This Dump Truck Challenge?
There have been 100's of attempts at finishing the Dump Truck Challenge at Back Shop Pizza. Here are just a few competitors...