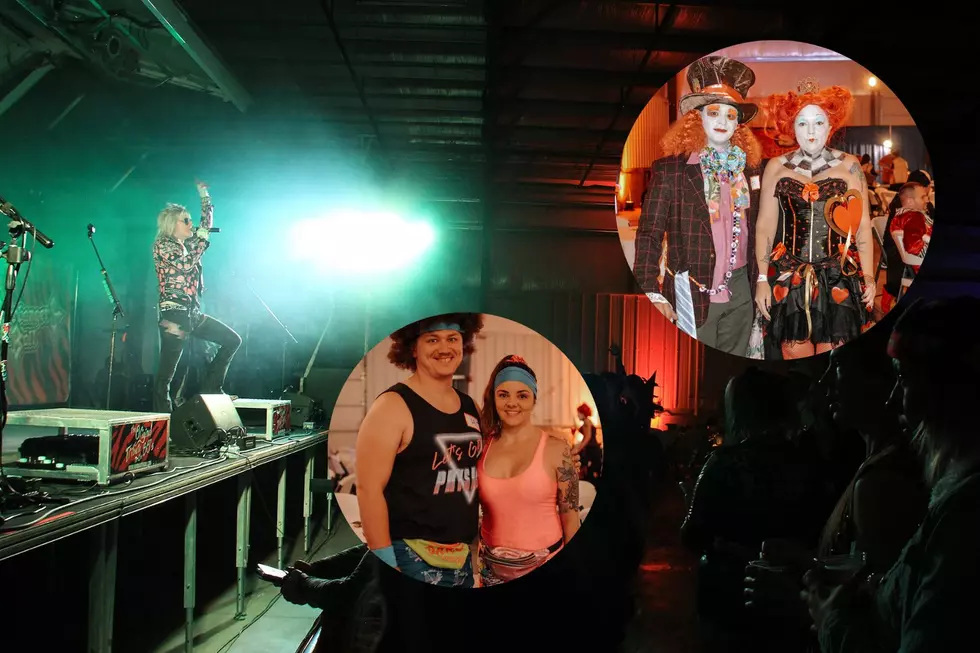 Party With Us At The Biggest Halloween Costume Ball In The Quad Cities
Halloween Ball 2021
Fall is here and that means it's time to get ready for the annual Halloween Costume Ball.
If you're not already well aware, every year, we hold the largest Halloween costume party in the Quad Cities and we give away cold hard cash in prizes.
Join us at The Mississippi Valley Fairgrounds on October 27th for:
Free food from Smokin Butt BBQ and Wise Guys Pizza from 6-9:00 p.m.
Live Music from Soulstorm and Hairbanger's Ball!
The Best Costumes in the Quad Cities Competing for big cash.
Two $500 first-place prizes (Group and Individual) and cash prizes for the Top 10.
Doors open at 6:00 p.m.
Soulstorm is a Quad Cities-based dance band that plays your rock and pop favorites. If you were at the 2019 Halloween Ball, you may remember their awesome rendition of Queen's Live Aid set.
Hairbangers Ball covers classic rock favorites like Guns N' Roses, Mötley Crüe, Poison, and many more. Your hair will be banging with these guys.
One of the biggest highlights from last year was this awesome Velociraptor costume that came in and scared the crap out of a lot of people!
Tickets are on sale through our website now, just click the button below to our ticket page.
Tickets will also be available at the door.
Check out these photos from last year!
The Winners
Halloween Costume Ball 2022
Photos from the 2022 Halloween Costume Ball