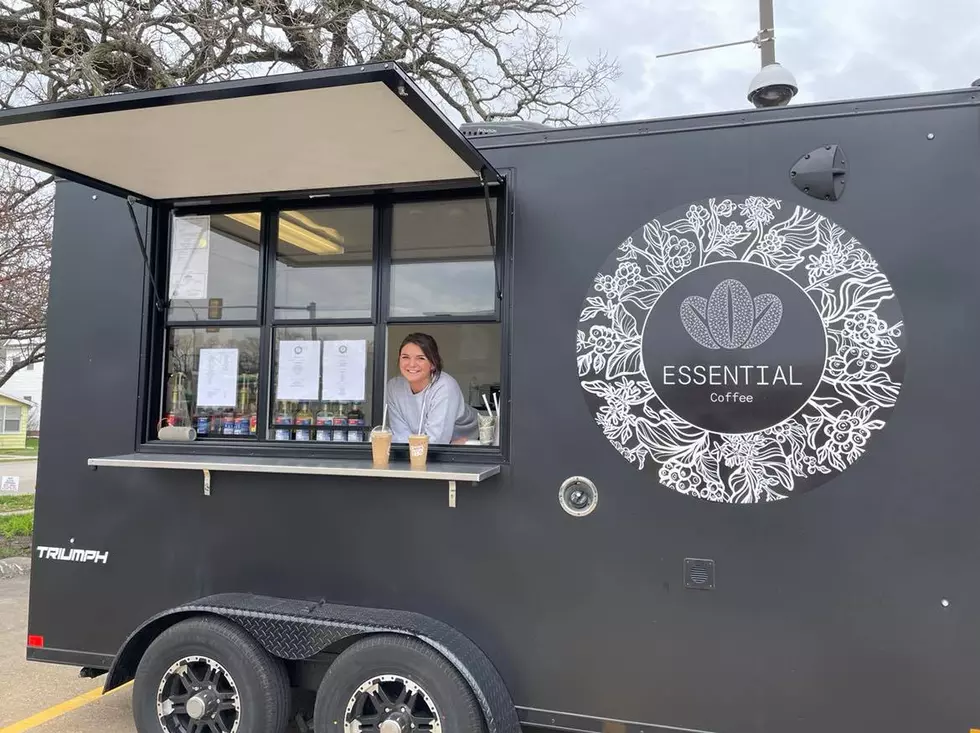 New Coffee Truck Is Becoming An Essential For Clinton Residents
Connor Kenney/Townsquare Media Quad Cities
Coffee is essential for most people to begin their day, and sometimes get through their day. A new coffee truck in Clinton has opened up with that exact thought in mind. Since it is a coffee truck, Clinton residents can find the owner whipping up her coffee at different locations throughout the town and she plans to spread the Essential Coffee love to others in Eastern Iowa, and eventually Western Illinois.
There is a new place to get coffee in Clinton, but this coffee shop isn't stuck to one location. Essential Coffee is a new coffee truck that recently opened in Clinton that is quickly becoming essential for those who know about it and get their daily caffeine kick.
Alex Laufenberg is the owner and operator of Essential Coffee. She got Essential Coffee rolling and serving up coffee on April 10th, 2022, with her first stop being at Clinton Park across from Prince of Peace Catholic School.
Since then, Alex has taken Essential Coffee to Clinton's riverfront and a couple of Clinton National Bank locations. She plans to serve up Essential Coffee at Clinton High School and the Clinton Carpetland location, according to Essential Coffee's social media.
On the menu at Essential Coffee you can find tea (hot and iced), specialty drinks (hot, iced, and blended), protein shakes, espresso (hot and iced), and of course, coffee.
Not only can you find Essential Coffee rolling around town, but you can order your coffee drink, Essential Coffee beans, and merchandise on their website, essentialcoffeellc.com.
We went to visit Essential Coffee to give it a taste test and to see what Alex has planned for Essential Coffee.
When it comes to taste, we can understand why people in Clinton seek out where Essential Coffee is going to be. But Alex has plans to let people everywhere experience her coffee and other beverages.
Laufenberg told us that she can serve up coffee anywhere in Iowa with her license. She plans to get a license in Illinois to serve up coffee to those across the Mississippi River in Fulton and in Western Illinois. Essential Coffee's Facebook page says,
"Essential Coffee is a coffee trailer that will travel the US hitting all the hot spots!"
That sounds like spreading the Essential Coffee love to us.
Check out photos from our stop at Essential Coffee in Clinton below.
New Coffee Truck Is Becoming An Essential For Clinton Residents
Clinton residents have a new option when it comes to coffee, but they may not get it in the same spot every day. Essential Coffee is the new coffee truck in town and it's becoming a daily essential for residents.
Quad City Area Home With Waterslide, Stage & More Selling For $2.5 Million
This insane home for sale is just an hour away from the Quad Cities. Located at
26960 Sieverding Ridge in Bellevue, IA,
this beautiful home is what the realtor is calling "an entertainers dream". It has 4 bedrooms, 3.75 bathrooms, a 4-car garage, an in-ground pool with a 97-foot waterslide, a full lodge with a bar and stage, and so much more.
Troy and Tina Sieverding are the owners of the incredible home. You would find this listing on the
Dubuque Area For Sale By Owner website
, but the site is down. After a follow-up, they told us the house is back on the market and at a lower price of $2.299 million. Those interested in their home can get more information by
emailing the Sieverdings.
See what this gorgeous, $2.299 million home in Bellevue, IA looks like below.