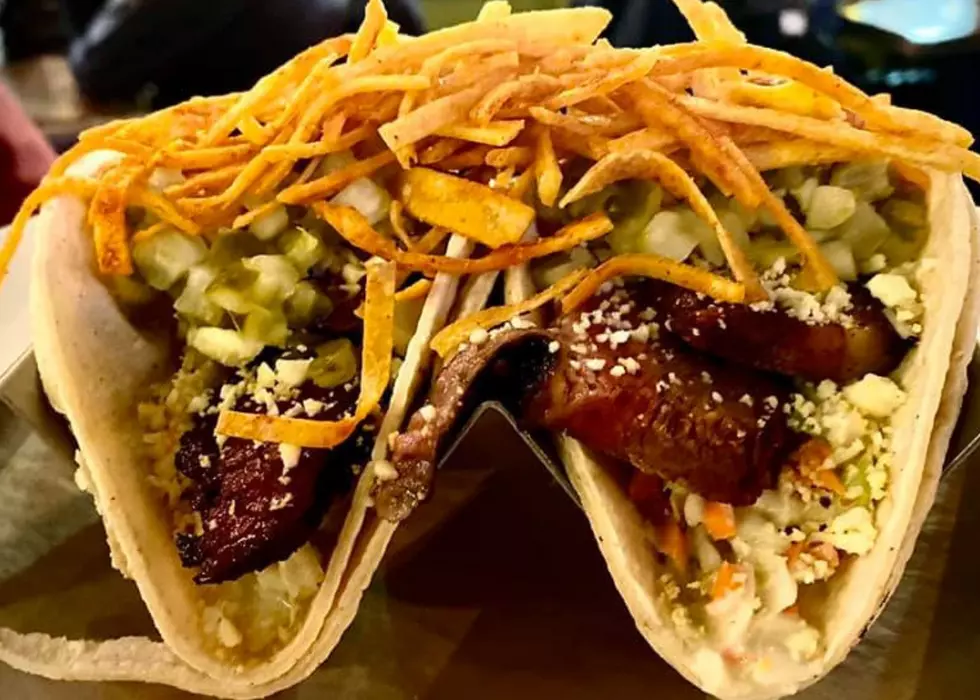 Has Downtown Davenport's Tacobar Closed?
Tacobar Facebook
It seems like there might be one less place to get tacos in downtown Davenport now.
Tacobar QC, which is in the same building as Common Chord (formerly River Music Experience), has allegedly closed for good, though it's not sure when that might have happened. Tacobar hasn't announced a permanent closing on their Facebook page as of Friday morning. Here's where this conversation started:
In the public Facebook group Quad Cities Food Lovers, there was this question:
To which there was this response: 
The buzz around Tacobar's potential closure has become so much so that it's user-suggested on Google to list it as 'permanently closed'. Their website doesn't allow for order pickup or order delivery, which seems like another sad indication that it is closed.
Hopefully, it's not the case, we always hate to lose a yummy taco spot. Tacobar's menu included (besides specialty tacos), crafted cocktails, 24 craft beers on tap, and frozen sangrias, according to their Facebook page.
Tacobar wouldn't be the first downtown Davenport restaurant to close this year. Antonella's closed their location on W. 3rd back in February. In the summer, Cookies and Dreams made the decision not to reopen their location on 2nd Street (that space will house a new general store/bakery though that opening date is still TBD).
Tacobar is where Woodfire Grill used to be, which was in business for about 12 years, according to the Quad-City Times. Tacobar Chef Toby Christianson owned Woodfire Grill and later went on to open Tacobar after Woodfire closed.
I Turned The Quad Cities Into AI Art
To get the AI pictures all I had to do was type in the name of the city, and the state, the algorithm did the rest.
All these photos are computer generated, and at first glance, it looks pretty good... some more than others, but the longer you look the more you notice how weird each one is.
These are all 5 cities in the QC. To start I typed in "Quad Cities" to see the results
You Can Book These Adorable Cabins In Starved Rock State Park
Getaway, a chain of cabins, has opened up an outpost in Starved Rock State Park. See the pics of the cabins!