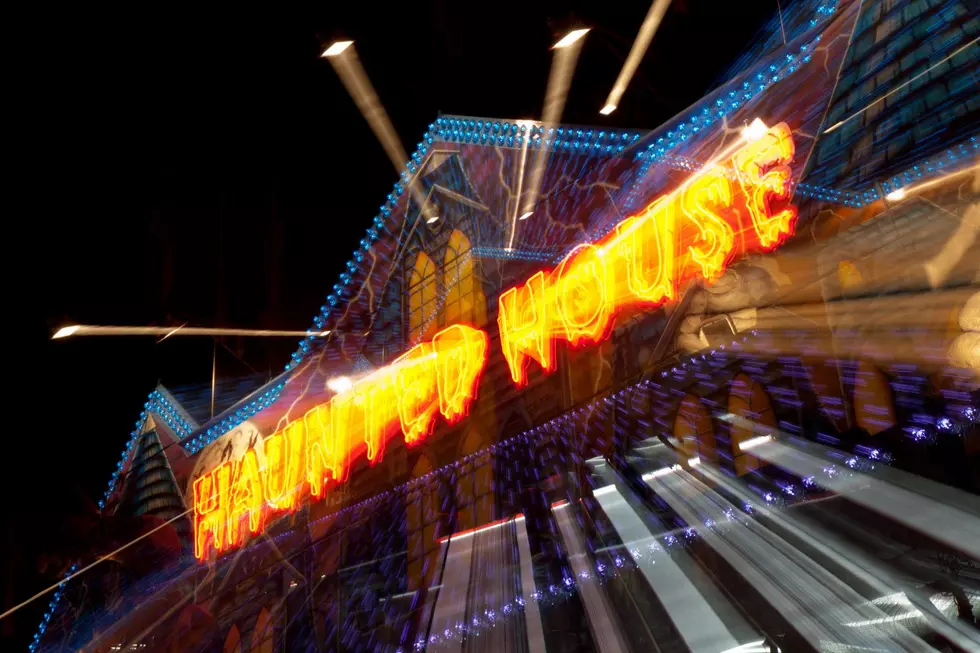 Your 2022 Guide To Haunted Houses In The Quad Cities Area
Canva
It's that time of year again: Spooky season in the Quad Cities. That means haunted houses! The Quad Cities is full of haunted houses and attractions that will scare the pants off of you. Get your group of friends together and visit these Quad City haunted houses.
With Halloween 2022 right around the corner, we want to ensure you know where to go to get your scare on. The Quad Cities is home to several haunted houses and attractions that would love to scare you and your friends.
Things seem to be fully open in the Quad Cities and those who are running these haunted houses want to see you and your friend's scared faces pass through. Haunted houses are local businesses too and they need our support.
We've included addresses, website links, hours, and prices so you are prepared when you head out on the Quad Cities haunted houses trail this year. To make sure you're really prepared before you visit these haunted attractions, make sure you follow these pro tips:
Wear old tennis shoes

Not sandals, high heels, or brand-new shoes

Go to the bathroom

No one wants to see you have an accident

Be alert when driving

It will be dark when you visit so be cautious and sober

Don't touch the staff

It's not cool and will most definitely get you kicked out
With Halloween right around the corner, make sure you also purchase your ticket now to our Halloween Costume Ball! 
Join us at The Mississippi Valley Fairgrounds on October 28th for:
Live Music from Far Out 283 and Hairbanger's Ball!
The Best Costumes in the Quad Cities Competing for big cash.
$2,000 in cash prizes including two $500 first-place prizes! (Group and Individual)
$25 Tickets are available online, or at The Mississippi Valley Fairgrounds.
You can purchase your tickets to our annual Halloween Costume Ball by clicking the button below
BUY TICKETS: Halloween Costume Ball
If we missed any, do not hesitate to hit us up so we can add them to the list. Without further ado, here is the list of all of the haunted houses in and around the Quad Cities.
Happy Halloween and spooky season, Quad Cities!
Quad City Haunted Houses
Spooky season is here Quad Cities! Haunted houses are open and we know you want to get your scare on. We have the full list of Quad City haunted houses you need to visit before Halloween.
Quad City Pumpkin Patches
It's pumpkin pickin' time in the Quad Cities. Pumpkins make great fall decorations and they are obviously fun to carve. If buying a pumpkin at a store doesn't cut it and you want the full experience of a pumpkin patch, we have the full list of pumpkin patches throughout the Quad Cities. If we are missing any local pumpkin patches,
email us here.