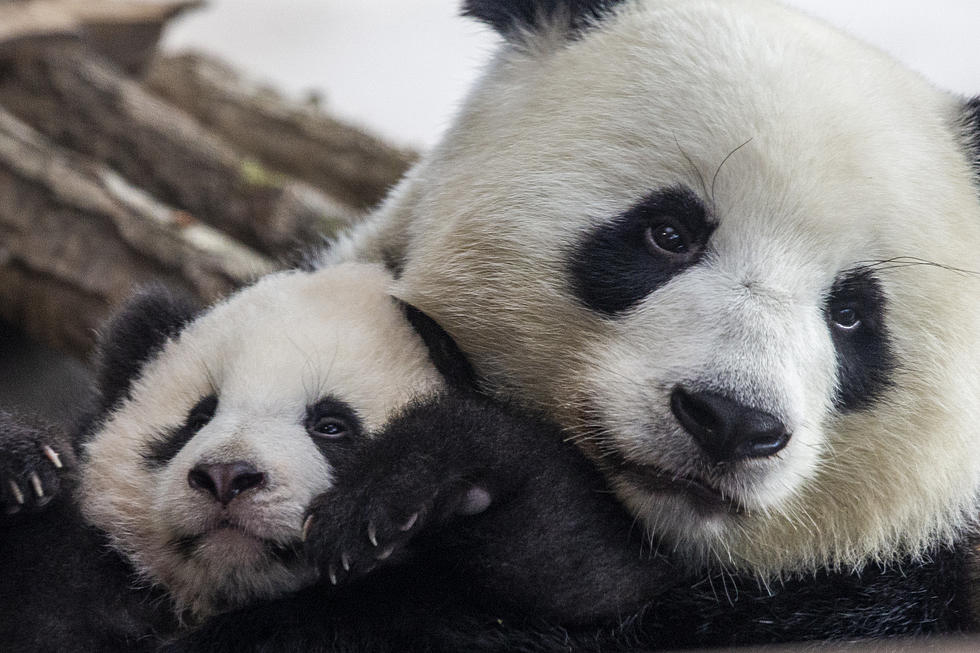 How You Can Celebrate National Panda Day In The Quad Cities
Getty Images
Every year on March 16, we celebrate some of the cutest animals out there, pandas! There are two subspecies of panda: The Giant, black and white panda, and the 'Qinling panda' which is a smaller, brown subspecies of panda, discovered in 1985.
According to the Society for Conservation Biology, preserving the natural habitat of the giant panda also helps 70% of the country's forest birds, 70% of mammals and 31% of amphibians. Pandas play a crucial role in forests, and we can help them.
This "holiday" is meant to bring light to how vulnerable the panda numbers are in order to keep them from going extinct. According to National Holiday Today,
It is reported that there are less than 2,000 pandas left in the wild, due to habitat loss, farming, fur hunting, and other factors. Pandas only live about 15 to 20 years in the wild, but those in captivity can live even longer. Panda bears play an important part in the ecosystem of China's bamboo forests, by spreading seeds, and therefore, growing new vegetation, which serves both humans and animals. That's why it is important to protect the panda and its environment.
Thankfully due to the reproduction efforts in zoos, reforestation and conservation campaigns, pandas are considered "vulnerable" to extinction as of 2020. Meaning they are no longer on the brink of extinction, but it's important to keep the environment for pandas intact.
While we most likely won't be seeing any of these pandas here in the Quad Cities for national panda day, we can still help while sitting at home. There are now more panda reserves than ever before and more projects to help people sustainably coexist with them. You can learn more about donating and helping these reserves here. 
The best way to celebrate national panda day is to help the pandas.
10 Ways To Beat Pollen Allergies