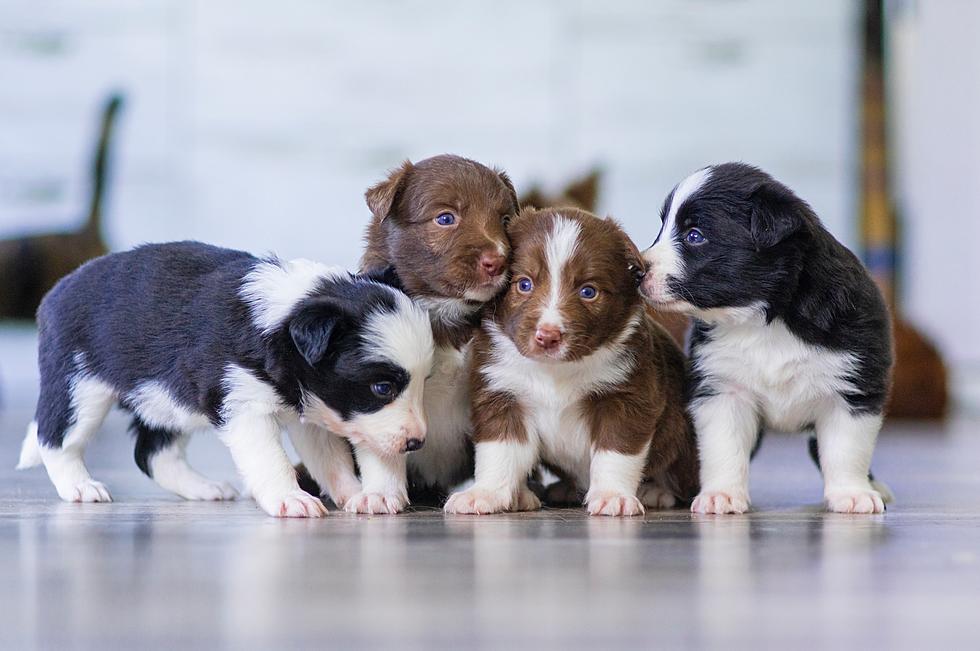 Iowa Is One of the Worst States in America for Puppy Mills
Elena Mozhvilo via Unsplash
For the third straight year, a double-digit number of Iowa facilities have landed on a list of some of the worst puppy mills in America.
The Humane Society of America has included 13 Iowa facilities on its annual 'Horrible Hundred' list, which identifies '...known, problematic puppy breeding and/or puppy brokering facilities.'
That's tied with Ohio for the second most puppy mills on the list, trailing only Missouri, which has 31 facilities on this year's list. That makes 11 straight years that Missouri has had the most mills on the 'Horrible Hundred'.
Of Iowa's 13 facilities on the list, three stand out:
Stonehenge Kennel in West Point and Wolf Point Kennel in Ackworth have each made the list for the sixth time.
The report says at Stonehenge '...more than 125 dogs have been found sick or injured
since 2015; at least 199 dogs were euthanized', while at Wolf Point '...issues have been found at the kennel off and on for the about 10 years.'
Another Iowa facility, JKLM Farm (aka Shaggy Hill Farm) in Sioux Center, is on the 'Horrible Hundred' list for the fifth time.
According to the report: 'State inspectors found 125 dogs with only two caretakers; poor sanitation...', adding that '...similar issues have been noted repeatedly at the kennel for at least five years. Issues noted in earlier years included several dogs and puppies who died at the operation between 2017 and 2018.'
The Humane Society has been publishing the list every year since 2013. During that time, at least 240 puppy mills from prior Horrible Hundred reports have since closed.
LOOK: The most popular dog names of 2022 in every state
Hey dog lovers, check out this awesome list of the most popular dog names in 2022 for every state, and get ready for some serious cuteness overload.
KEEP READING: Here are 6 foods from your cookout that could harm your dog
RANKED: Here Are the 63 Smartest Dog Breeds
Does your loyal pup's breed make the list? Read on to see if you'll be bragging to the neighbors about your dog's intellectual prowess the next time you take your fur baby out for a walk. Don't worry: Even if your dog's breed doesn't land on the list, that doesn't mean he's not a good boy--some traits simply can't be measured.