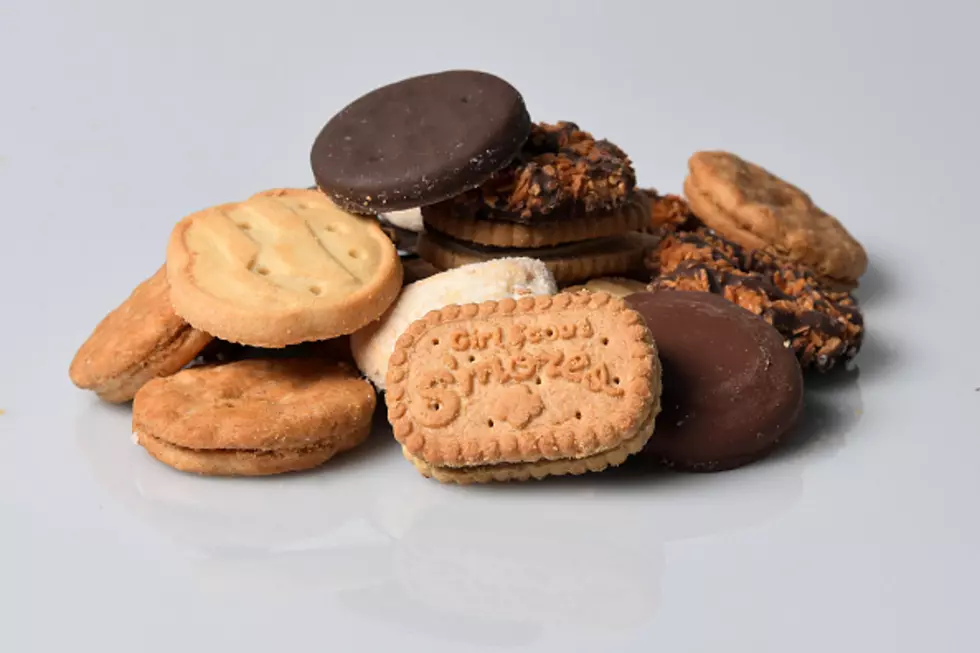 It's Girl Scout Cookie Time
The Washington Post/Getty Images
Nothing takes the chill off winter like a Thin Mint and a glass of milk... except maybe a whole sleeve of Thin Mints and a glass of milk.
Another Girl Scout cookie campaign starts this Friday, and with the return of S'mores, Toffee-tastic and tasty mainstays, this year's cookies are as yummy as ever.
It's also easier than ever to get your hands on a box; or seven! You can buy cookies from your favorite Girl Scout in person or online. Find all the details here.
Go online to find  cookie booth selling locations in time for National Cookie Weekend, February 22 or better yet; download their app.
The cookie sales help raise funds for the Girl Scouts' many programs and initiatives and proceeds from your purchase stay local.