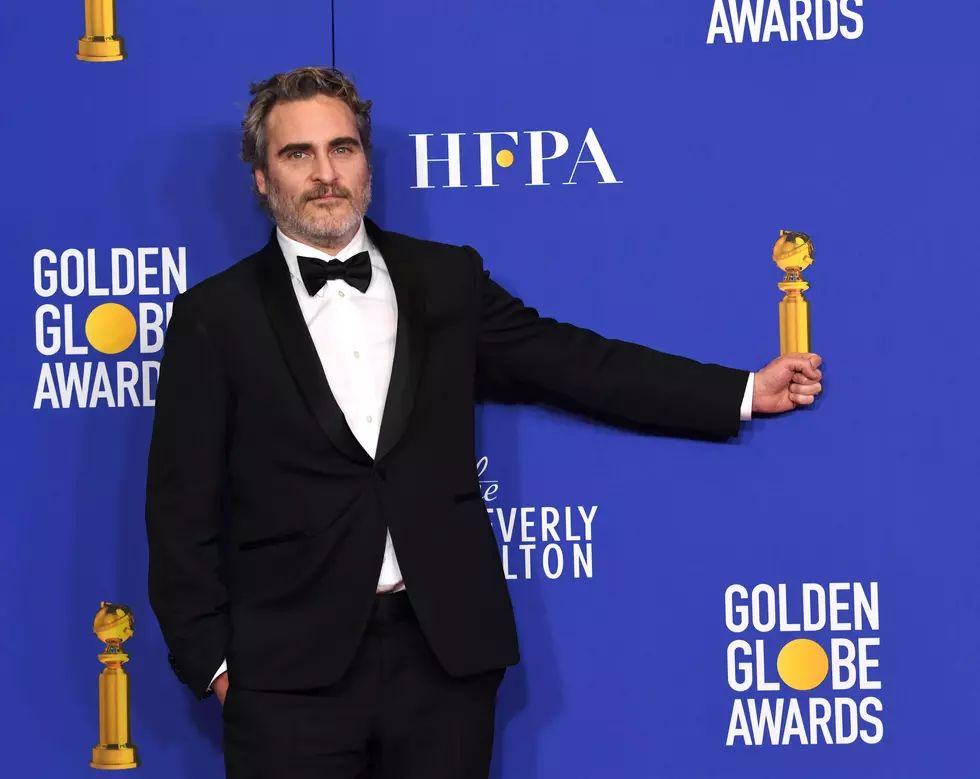 Joaquin Phoenix's Big Win And Controversial speech
Getty Images
Joaquin Phoenix, winner of Best Performance by an Actor in a Motion Picture Drama for his portrayal of Arthur Fleck in The "Joker" was almost ushered off stage after accusing Hollywood of hypocrisy over climate change.
The Joker was also a controversial movie, with many people refusing to see it, claiming it was distasteful. Yet it still shattered box office records when it opened earlier last year to $96 million in North America. Many agree Joaquin Phoenix deserved this award, but after his big win, many agreed his speech was a bit controversial.
With a few F bombs dropped and what seemed to be a calling out of the Hollywood "elite" Phoenix did say he didn't want to rock the boat but felt like it should be rocked. He also called some out by name.
It appeared that some felt very awkward with this speech, with the camera cutting multiple times and the music starting to play before he was finished with his speech. After Ricky Gervais had stated that he would prefer there be no political stunts some felt that Phoenix over stepped his boundaries.
Others could be seen agreeing with what Phoenix had to say, like always with a controversial speech came waves of support, and backlash, but it appears the Joaquin Phoenix didn't really care. He had what he wanted to say and said it.
Did you see the new "Joker" movie? Were you a fan?
Enter your number to get our free mobile app