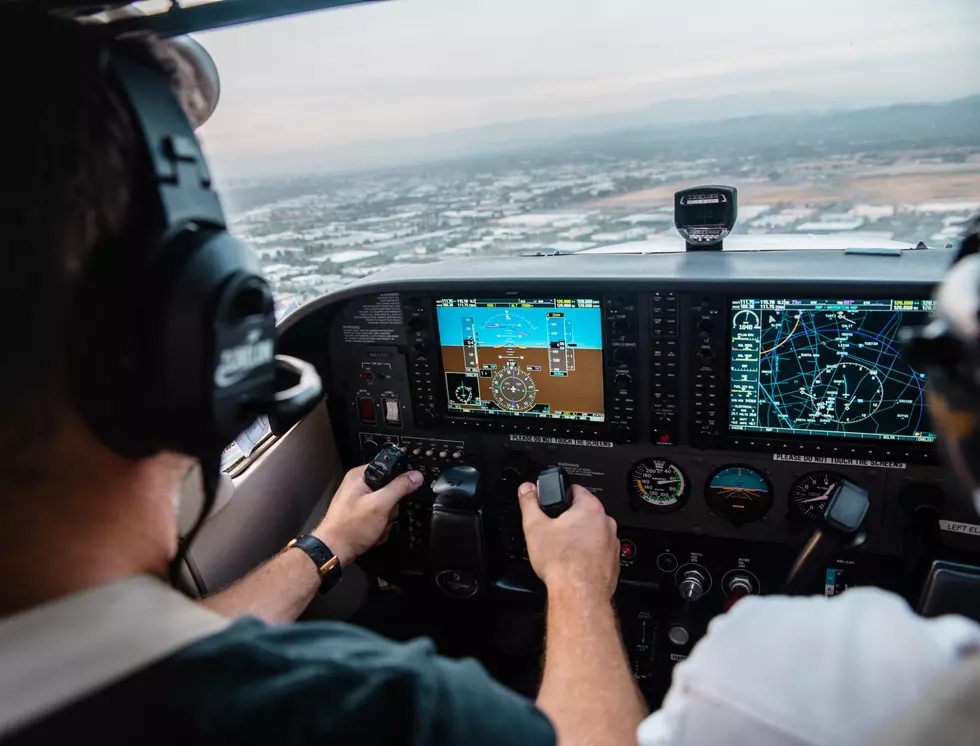 How the Current Pilot Shortage is Impacting an Iowa Airport
Unsplash
In a bout of terrible timing, there's a national shortage of pilots right at travel season and it's impacting an airport in Iowa.
Cape Air announced that they will not fly into Burlington's airport anymore because of the pilot shortage. WQAD reports that Cape Air is also stopping service to Quincy Regional Airport too.
Cape Air gave their 90-days notice to terminate their Essential Air Service to Burlington on May 3, and said that if needed, they will continue roundtrip flights from Burlington to St. Louis and Chicago until another airline carrier is selected.
What's Going on With the Pilot Shortage?
According to CNBC, it's the "worst pilot shortage in recent memory" and airlines are scrambling to figure out what to do. Airline experts don't think anything with make it a quick fix though.
The pandemic didn't help things, because it slowed down training, hiring, and resulted in early retirements. Also, the process to become an airline pilot in the U.S. is lengthy and pricey.
At ATP Flight School, it's $92,000 to become a pilot and you would still have to build up enough hours to fly, which can take 18 months or longer to do.
The airline industry is trying different fixes, like raising the retirement age of pilots, Delta dropped a 4-year degree from its job requirement, some airlines like Frontier are trying to recruit pilots from Australia.
So keep an eye on your flights as you get ready to travel this summer since many are having to be canceled because of the shortage.
If You've Ever Wanted A Mall, You Can Buy This Illinois One
A mall in Illinois is up for sale, starting with a $1.5 million bid. Take a look and see if it's for you!
New Coffee Truck Is Becoming An Essential For Clinton Residents
Clinton residents have a new option when it comes to coffee, but they may not get it in the same spot every day. Essential Coffee is the new coffee truck in town and it's becoming a daily essential for residents.