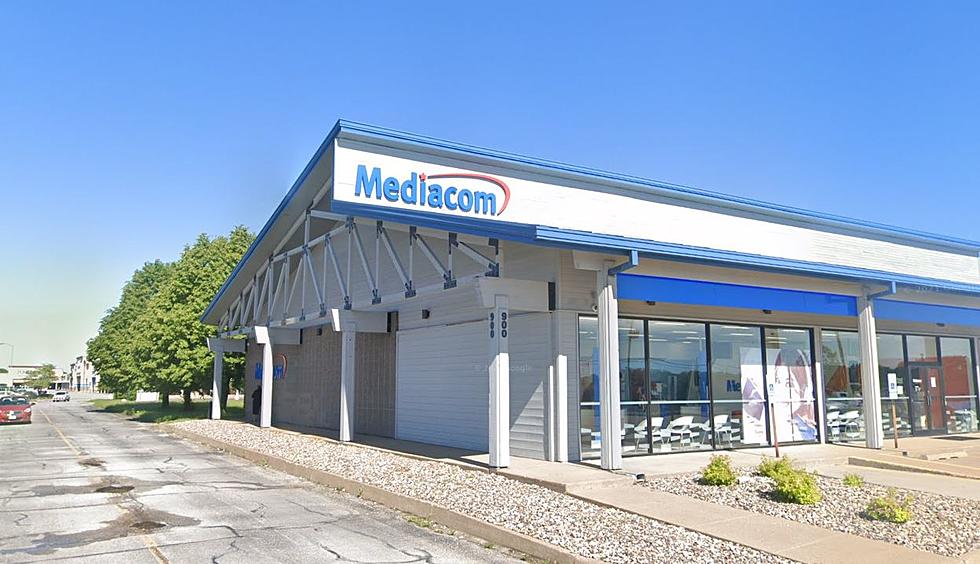 Much Of The Quad Cities Is Waking Up With No Internet Friday Morning
Google View
If you can read this, you either don't have Mediacom, or you are using your cellular data.
Many people in the Quad Cities and throughout Iowa, Illinois, and the Midwest are waking up without internet Friday morning as Mediacom is dealing with a major outage throughout its network. Outage maps are showing that the internet is down for Mediacom customers in towns and cities from Chicago to Davenport and Des Moines to Minneapolis.
If you're like us at the radio station and have Mediacom, chances are you woke up to no internet Friday morning. Several websites that monitor internet and television service for Mediacom are reporting that there are internet outages throughout the Midwest.
If you have Mediacom, you already know that your internet and in some cases your cable isn't working.
Downdetector.com is reporting that 80% of Mediacom customers are experiencing an internet outage while 8% are reporting their cable being down. 12% of customers Friday morning are experiencing a total blackout.
At 7:20 a.m. Friday morning, istheservicedown.com's map of the outage for Iowa and Illinois looked like this:
You can see on the map above that Des Moines, Cedar Rapids, the Quad Cities, Chicago, Dubuque, Waterloo, Milwaukee, and many other towns and cities that provide Mediacom services are experiencing outages.
As of 8:20 a.m. Friday morning, Mediacom has not made an official announcement recognizing the major outage. There has also been no word on when services will be back up and running.
In the meantime, this is a great chance for us to get off of our phones and stop watching television to go outside and... No wait, it's raining. Nevermind.
Hidden Pizza Gem 1 Hour Outside The Quad Cities
Having the best pizza in the Quad Cities has always been a fierce competition. I mean we even have our own version of pizza for goodness sake. While there are some incredible pizza joints in the Quad Cities, there are other pizza places that you need to visit.
Geno's Pizza
in Preston, IA is one of those places. It's less than an hour's drive from the Quad Cities and it's a spot you need to try.
LOOK: Things from the year you were born that don't exist anymore
The iconic (and at times silly) toys, technologies, and electronics have been usurped since their grand entrance, either by advances in technology or breakthroughs in common sense.
See how many things on this list
trigger childhood memories—and which ones were here and gone so fast you missed them entirely.