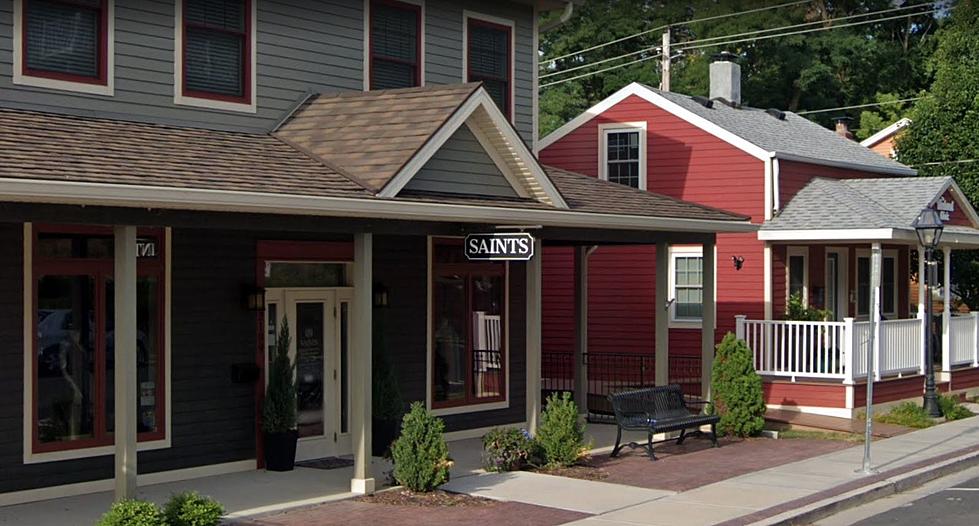 SAINTS Boutique In The Village Of East Davenport Is Closing Its Doors
Google View
These aren't the fun articles we get to write. A very popular boutique in the Village of East Davenport that sells modern chic clothing for women has announced that it will be closing its doors before summer gets here. Luckily, the closure will be of the owner's own accord but it will be very sad to see a small business in the Quad Cities close its doors.
If you're a frequent shopper of SAINTS Boutique (2109 12th St) in the Village of East Davenport, or if you're like me and shop SAINTS for your wife for birthdays, Valentine's Day, and Christmas, we have sad news for you. The owners of SAINTS Boutique have announced on social media that they will be closing the doors to SAINTS.
In the social media post, owners Savannah Levesque and Amy Necker, Savannah's mom, announced the bittersweet news that SAINTS Boutique will be closing. They began the announcement by saying,
"First off, we would like to thank you all for your continued support and business over the last few years. Even through all of the craziness, you all helped us push through.

We have loved every aspect of having our own little boutique in the Village [and] value all of the new friendships (and memories) we have gained through this venture. However, at this time we are moving in different directions."
The announcement went on to say that Savannah has decided to focus on other career ventures and passions while Amy wants to enjoy warmer weather in the winter months.
I spoke with Savannah via Instagram to congratulate a friend on her successful run with SAINTS. Savannah told me,
"It was a fun journey with my mom! It was an awesome experience and I'm excited to take everything I learned into the future. SAINTS, I jokingly say "I fell into"  but I am so happy I did."
Savannah mentioned that she has been working with her father, Dave Necker, owner of Necker's Jewelers, for the past couple of years and told me that while she didn't plan to follow in her father's footsteps she said,
"...turns out it's in my blood and I can't deny it any longer."
Savannah also told me that the announcement made on Sunday was a very bittersweet announcement for her because of the countless amazing memories and friendships she has made. She is looking toward the future and is very excited to tackle bucket list items and goals.
SAINTS Boutique opened with previous owners in July of 2018. Savannah and Amy took over the boutique in April of 2019.
SAINTS Boutique in the Village of East Davenport will remain open until its final day, Friday, May 27th.
Hours for the store will remain the same until its final day:
Tuesday-Friday 11 a.m. - 5 p.m.
Saturday 11 a.m. - 4 p.m.
While this is very much bittersweet news, the silver lining in the cloud is that there is an incredible sale going on now until they close. Items at SAINTS are on sale, up to 75% off in the store or online at saintsboutique.com.
Savannah also told me that they will still be getting in new items for you to shop so you stay in trend before summer gets here.
Savannah and Amy also encourage everyone who has a gift card to come and use it before the closing date on May 27th. Even if you don't have a gift card and have never been to SAINTS, stop in and take advantage of their awesome deals.
Personally, I want to congratulate Savannah (a fellow UNI Panther!) and Amy on one heck of a ride. As many small business owners know, the past few years haven't been easy. In an industry with a lot of competition, especially online, to make SAINTS what it is over the past 3 years is nothing short of amazing. Savannah and Amy also made SAINTS a success while planning Savannah's wedding during a pandemic (I know how that goes).
Congratulations to you both! We can't wait to see what comes next.
Atomic Coffee Bar Rock Island is Open and Ready for You
Atomic Coffee Bar's first Illinois location is open along Blackhawk Road!
LOOK: What major laws were passed the year you were born?
Data for this list was acquired from trusted online sources and news outlets. Read on to discover what major law was passed the year you were born and learn its name, the vote count (where relevant), and its impact and significance.