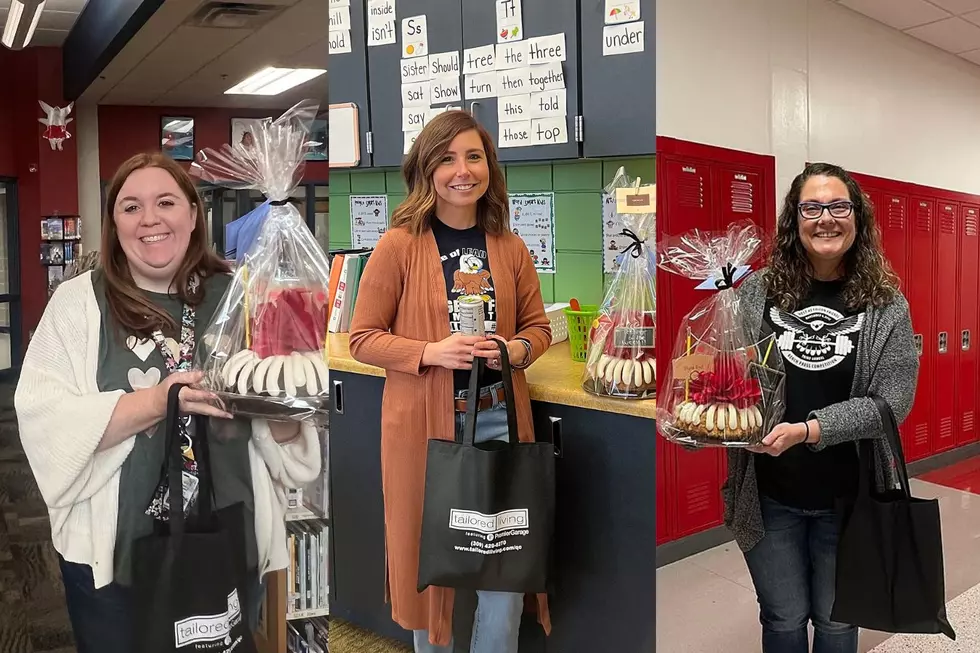 Thank You, Quad-City Teachers For Everything You Do For Our Kids
TSM Quad Cities
The 2021-2022 school year has come to an end. That means kids are enjoying summer and teachers are getting a well-deserved break. We've surprised many teachers over the past few months to show the appreciation that parents, students, and coworkers have for our outstanding teachers. We just wanted to take a moment and tell our QCA teachers, thank you.
There is no doubt that this year for many teachers was another challenging one. Earlier this week, we published an article about how more and more teachers are quitting their positions due to several problems. The past couple of years has been anything but normal because of the pandemic but lately, kids and parents alike are making these underpaid teachers' lives hell.
When we think of out-of-control students, we think of the issues we saw at the Bettendorf Community School and more specifically, the middle school. But if you didn't know, hundreds of teachers are quitting just in the Des Moines area. A survey conducted by the National Education Association concluded that 55% of teachers were considering leaving the profession after the past couple of years.
Teachers everywhere have had it and understandably so. We have been doing our best to show teachers in the Quad Cities area that they are appreciated and supported by our program, QC Teacher of the Week.
During the spring 2022 semester, we went out to many schools throughout the Quad Cities to surprise well-deserving teachers with the award of QC Teacher of the Week. Once again, we teamed up with Nothing Bundt Cakes and Pepsi to go award these awesome teachers with a cake from Nothing Bundt Cakes, Bubblr from Pepsi, gift cards, swag, and other goodies.
We couldn't have done it without your help. You nominated these awesome teachers and many more we didn't get a chance to surprise. So many kind things were said about our Quad-City area teachers and we truly wish we could have surprised them all.
Luckily, we will be back in the fall 2022 semester to go and surprise more teachers with the award for QC Teacher of the Week. Stay tuned to nominate your favorite teachers for the award of QC Teacher of the Week.
We want to thank our awesome teachers everywhere in the QCA for their hard work and dedication this school year. These times are challenging and just know that you are appreciated, supported, and respected. Enjoy a well-deserved summer break!
QC Teacher of the Week Spring 2022
Congratulations to all of the teachers who received the award for QC Teacher of the Week for the Spring 2022 semester!
Free Things To Do With the Fams in the QC This Summer
Summer is here, gas is expensive, and we all want to do stuff but stuff can cost money! Here are a few fun things you can bring the kids along for that will cost you nothing.