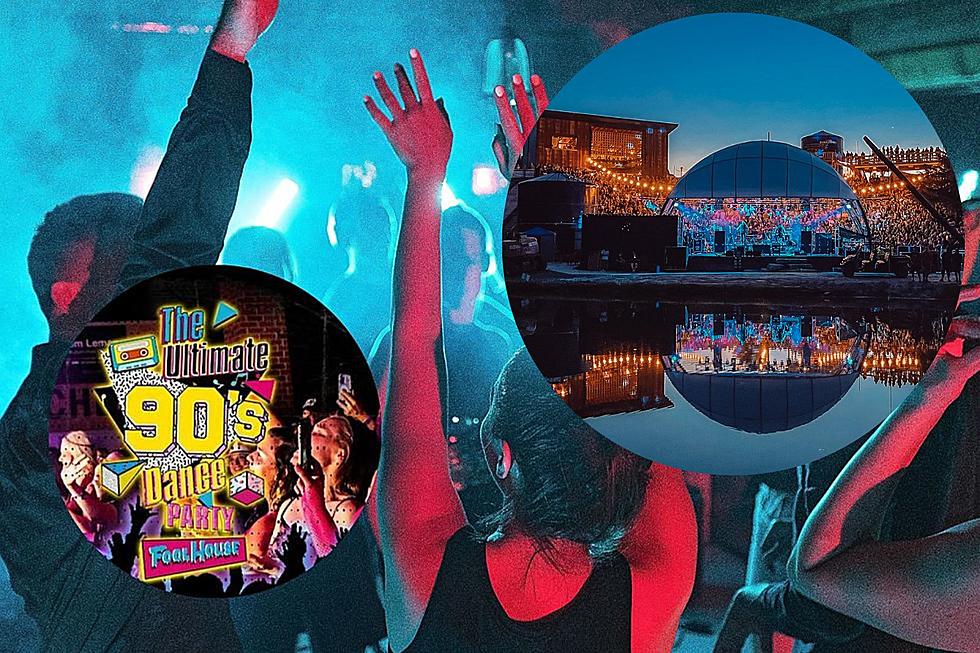 Throw It Back To The 90s With Ultimate Dance Party In Illinois
The Rhythm Section Amphitheater, Fool House, Canva
It's never a bad thing to remember the good old days by hearing your favorite songs to end the millennium. Fool House – The Ultimate 90's Dance Party is heading to Mount Carroll, IL this summer with a set filled with your favorite dance hits from the 1990s and we have you a chance to win tickets for free.
About Fool House
Fool House is The Ultimate 90's Dance Party. A live musical event paying homage to the golden era of boy bands, pop stars, hip-hop, and pop punk. With a larger-than-life production, this show recreates the sights, sounds, and energy of the biggest stars of the '90s.
Nonstop sing-alongs, party throwbacks, and choreographed dance moves are what this show is all about. Come prepared to sing your heart out and dance all night long.
Fool House Stops In Mount Carroll, IL
Fool House – The Ultimate 90's Dance Party is making a stop this summer to do an incredible live show at The Rhythm Section Amphitheater in Mount Carroll, IL.
Get your tickets now to see Fool House on Saturday, June 24th. Doors open that night at 7 p.m. with Fool House taking the stage at 8 p.m.
Tickets start at just $15 but you could be having the most 90s night of your life for free. Get social with us below for your chance to win tickets. The most items you complete below, the more you're qualified to win tickets.
Want to purchase tickets just to be safe? Click here to buy your tickets now. More details about the concert can be found here.
These Are The Top 10 "Trashiest" Towns In Iowa
Roadsnacks looked at different factors to determine the "trashiest" towns in Iowa and here's what they found!
10 Banned License Plates In Iowa That Made Me LOL
Iowa residents have submitted some really random (and now rejected) ideas for personalized license plates.