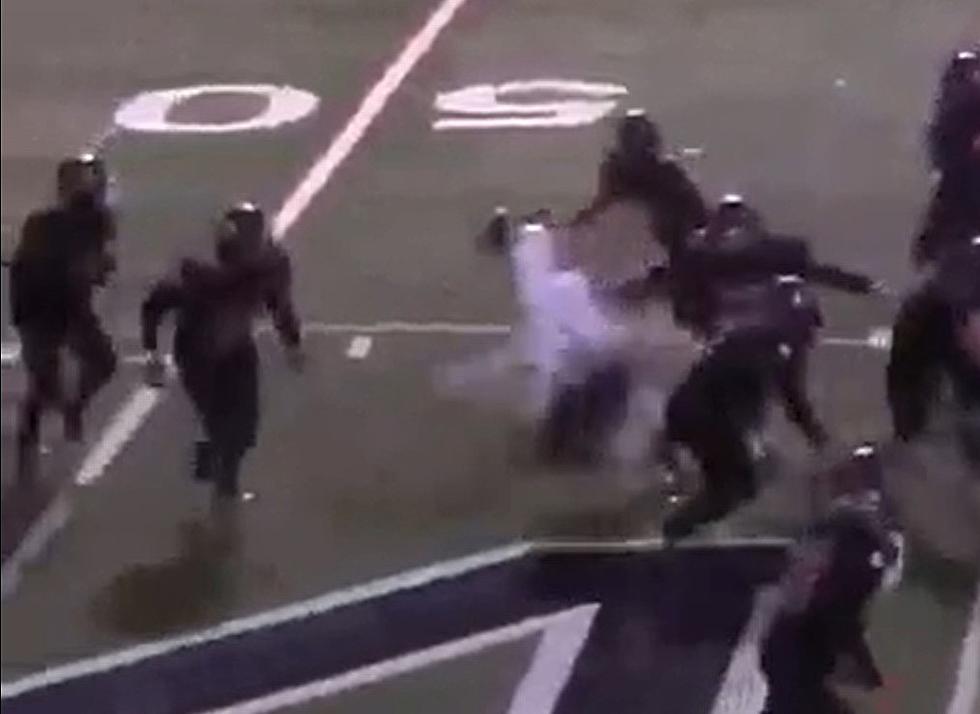 VIDEO: Football Player Intercepts Quarterback's Pitch to Running Back, Runs It In
u/cubansbottomdollar via Reddit
A video going viral on Reddit shows a football play that I know I've never seen happen.
In what might be a high school game, a player of a team dressed in white jerseys slipped through the offensive line of the other team, intercepting a pass. Sorry, not really a pass, but the pitch to the running back.
It's expert timing and attention to detail. The player was ready to move when the ball was hiked, and rather than sack the quarterback, took advantage of his timing to catch the pitch from the quarterback.
Obviously not prepared for this to happen, the team wasn't able to catch him as he ran down field with nobody following him, taking the ball in for a touchdown.
The clip ends as the player completes the touchdown. Surely, the coach argued this play as best he could.
All I know is that if I'm either of the kids in charge of blocking on that side, I'm probably going to throw in the towel on a football career.
Reddit commenters continued to argue whether or not the player should be called for offsides, meaning he crossed the line of scrimmage before the ball was in motion. The commenters also argued about whether this would be technically called a fumble or an interception.
25 True Crime Locations: What Do They Look Like Today?
Below, find out where 25 of the most infamous crimes in history took place — and what the locations are used for today. (If they've been left standing.)