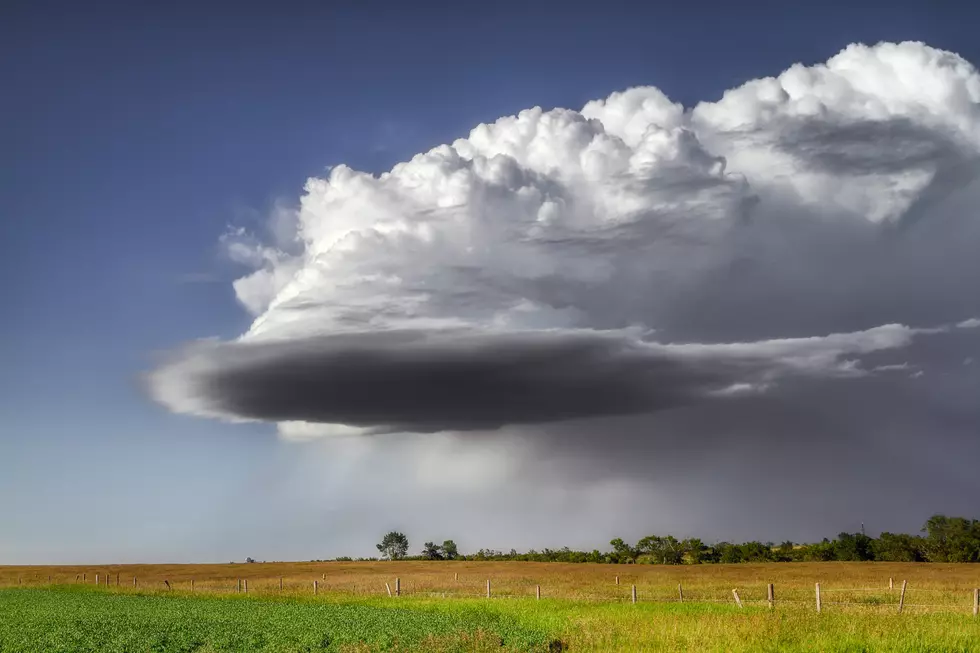 Tonight's Commute Might Be a Bit Dicey, Weather Wise. Stay Safe!
Photo by Ric Matkowski on Unsplash
We're used to it in this area. Especially this time of year.  Seems like the weather man on the TV is spouting off about winds and rain and tornados every other day.
Around 5 pm they say we could get some weather that may make your commute a bit trickier than normal. So while this is nothing new...it certainly doesn't mean we shouldn't pay attention.
According to US National Weather Service Quad Cities Iowa/Illinois:
A cluster of showers and thunderstorms over south-central Iowa will continue to move to the east-southeast through this afternoon, into portions of southeast Iowa and northern Missouri -- gusty winds, lightning, and small hail are the primary threats.

 

Additional storms are likely to develop mid to late afternoon out ahead of the main line, with scattered coverage anticipated over all of eastern Iowa and northwest/west-central Illinois.

 
So, What do we need to do?
Keep an eye on the skies and don't make any unnecessary trips out of the house.  Doesn't look like it's too severe but better safe than sorry.
What App Do You Use?
Follow your favorite meteorologist and download your trusty weather app and make sure your notifications are turned on.  If the power goes out, these will alert you if and when trouble comes your way.
What to Plan For
If you have some of those "mobile chargers" for your phone, it's a great idea to get those charged up.  They have saved my butt on more than a few occasions.  Having a bit more juice if you lose power is a great feeling.
Can You Pan for Gold in Illinois? What if You Find Some?
They say these rivers might have hidden treasure!
40 Things To Do On The 4th Of July In The Quad Cities
Fair Warning at Bettendorf 4th of July Festival!
Mon, 4 – 6 PM
Cumberland Square, Cumberland Square Shopping Center, 2300 Spruce Hills Dr
Bettendorf, IA
Genesis Firecracker Run
Mon, 5 PM
733 15th Ave
East Moline, IL
40th Anniversary Fire Cracker 10K/5K
4.CLOCK INC. LGBT+ MIDDLE SCHOOL GROUP Rock Island IL
5.Quad Cities River Bandits
Celebration belle Fireworks Dinner Cruise
Start date
July 3, 2022 7:30 pm
End date
July 3, 2022 10:30 pm
Venue
Moline Departure
Come aboard for a special Independence Day Dinner Cruise! Join us as we cruise down to lock and dam 15 for the Red, White and Boom Fireworks! You will enjoy our 3 entree dinner buffet featuring our famous prime rib! Live entertainment onboard.
Le CLaire SIgh Seeing cruise July 2nd, https://riverboattwilight.starboardsuite.com/e/sightseeing-cruise-13622
9 The Tangled wood. Hap Hazard
Sun, Jul 3rd @ 7:00 pm – 10:00 pm
Last chance to enjoy LIVE music during your Fourth of July Weekend at the Tangled Wood! Join us in welcoming Hap Hazard! Hap Hazard is a dance band that has been performing in the local QC area for over 28 years providing a diverse span of top music hits from multiple eras. https://thetangledwood.com/event/hap-hazard/
10.Figgie Art Museum. Red, White, and Boom Fireworks Watch Party!
July 3, 2022 | 5:30pm - 10:00pm
Join us for the Figge's most popular, member-only event, the Red, White and Boom! Fireworks Watch Party on Sunday, July 3, 2022! Enjoy all the fun of Independence Day at the museum and experience some of the best views in the Quad Cities.
11.Naibi Zoo is open 10-5
12.Danger Zone's Rockin' Independence Day Celebration Fri Jul 1, 2022
13.Gunchie's 4th of July Celebration Mad Hatter & Fireworks Sun Jul 3, 2022
14.VISIT THIS WWEBSITE FOR MORE INFO https://allevents.in/davenport/fourth-of-july
15.NUmber 1 should be red white and boom
16.Visit this for firework info: https://www.kwqc.com/2021/06/17/where-celebrate-4th-july-quad-cities/
17.https://b100quadcities.com/quad-city-4th-of-july-fireworks-2021/
18.East Moline's Independence Parade
Mon, 1 – 3 PM
East Moline
East Moline, IL
19.East Moline Fire Fighters Pancake Breakfast
Mon, 6:30 – 11:00 AM
American Legion, 829 16th Ave
East Moline, IL
20.Central Empire Wrestling presents "Independence Day"
Mon, 4:00 – 5:30 PM
Clinton County
Clinton County, IA
21.Officers Down 5K BLUE Glow Run
Mon, 12 PM
Bettendorf
Bettendorf, IA
22.I MIGHT HAVE DONE THIS ALREADY ---- Fireworks East Moline
Mon, 6:30 – 10:00 PM
River Bend Park, 900 Bend Blvd
East Moline, IL
23.The Bauman Big Band
Monday
Iowa
24.Aurora Fireworks 4th of July
Mon, Jul 4 – Tue, Jul 5
Illinois
25.JIMMY WELTY BAND @ DEWITT 4TH OF JULY PARADE
Mon, 11 AM
Lincoln Park
DeWitt, IA
26.4th Of July Celebration Weekend
Fri, Jul 1 – Mon, Jul 4
Poopy's Pub, 1030 Viaduct Rd
Savanna, IL
27.Almost Fireworks Fest featuring Tim Stop
Mon, 5 – 8 PM
The Merrill Hotel, Muscatine, a Tribute Portfolio Hotel, 119 W Mississippi Dr
Muscatine, IA
28.Independence Day Blast
Mon, 10 AM
Wapello Pro Rodeo, 935 Marshall St
Wapello, IA
29.Lincoln Highway Nitty Gritty 2022
Mon, 7 AM – 4 PM
Mt Vernon
Mt Vernon, IA
30.Red, White and Bourbon Music Fest
Fri, Jul 1 – Mon, Jul 4
Cedar Ridge Winery & Distillery, 1441 Marak Rd NW
Swisher, IA
31.Celebration of Freedom Fireworks
Mon, 12 AM
Cedar Rapids
Cedar Rapids, IA
32.Freedom Festival Car Show
Mon, 8 AM – 12 PM
Veterans Memorial Stadium, 950 Rockford Rd SW
Cedar Rapids, IA
33.Surf Zombies at The Bohemian
Mon, 3 – 6 PM
The Bohemian, 1029 3rd St SE
Cedar Rapids, IA
34.camp at scott countyextras -idk if they have an event yet but - have a picnic, go swimming,
35.