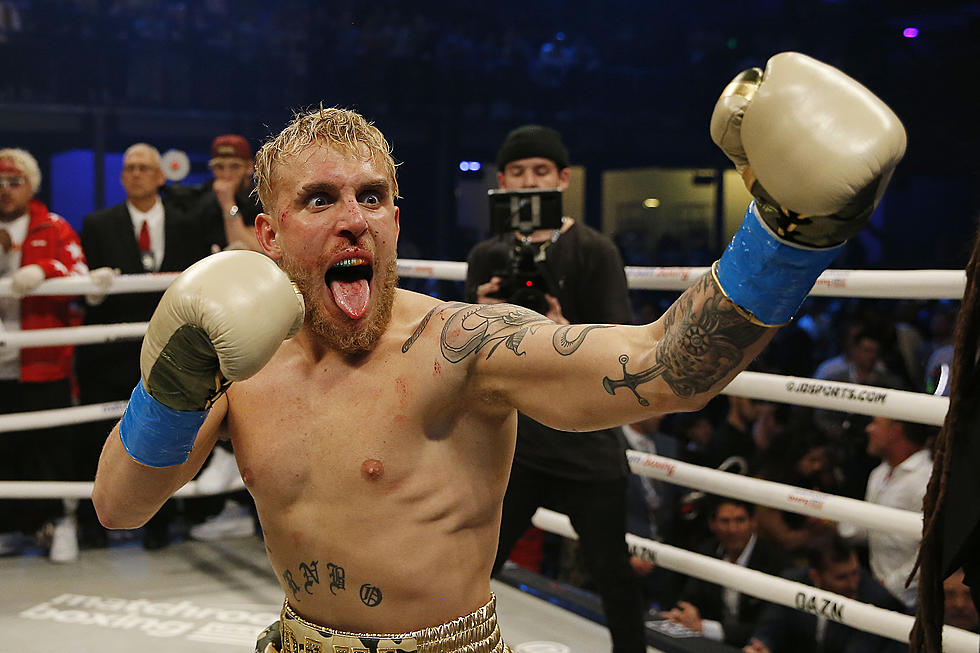 YouTuber Jake Paul Will Be Boxing Again
Getty Images
Jake Paul Is now considering himself a pro boxer. His career started in 2018 when Jake defeated fellow Youtuber, Deji at England's Manchester Arena in five rounds to rack up his first career victory.
Then in 2019 Jake Paul defeated his next opponent, fellow YouTuber AnEsonGib, in just 2 minutes and 18 seconds. A big win for Jake. Making him 2-0, and giving him some credibility in the boxing world.
The Ohio native, born in Cleveland, began posting videos to Vine in 2013 and quickly gained a cult following. According to Forbes, Paul is worth an estimated $11.5 million in monies earned from his acting career, but now he wants to move onto boxing.
Jake's older brother, Logan Paul is also gotten into boxing, but lost to fellow Youtuber KSI. Now Jake Paul is challenging KSI to a fight. KSI has seemed interested and there is now a contract on the table that is KSI's to sign. These matches are worth millions. So one may be happening sooner rather than later.
Logan was also hopping to get into pro boxing, but after his losses his chance of that became slim, it is now up to his younger brother Jake to possible go semi pro some day.
Only time will tell if the two undefeated YouTube titans will go head to head in the ring, but it looks like this fight could be happening before the year is up, depending on if events will continue to happen due to the current Coronavirus scare leading to many events being canceled.
Enter your number to get our free mobile app