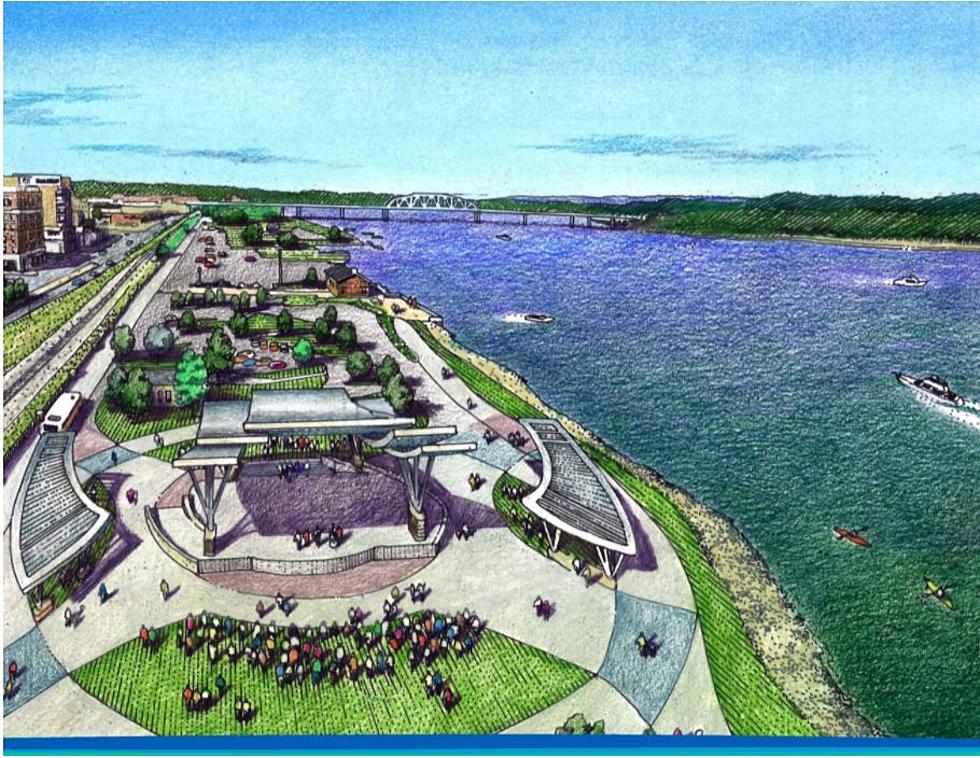 A Huge Riverfront Amphitheater Is Set to be Built in Muscatine
muscatineiowa.gov
A big amphitheater with the capacity to hold 4,500 people will be coming to Muscatine but it may be a minute before it's open.
The amphitheater will sit between the river and the railroad tracks on Riverside Park. It will be able to be used for events like weddings, concerts, and performances. It is designed with an open concept, featuring a roof simulating a wave (which also stands for Waterfront Activity Venue for Everyone).
"People are most excited about what it's going to be. It's above and beyond what people will expect, a big city feel of an amphitheater in Muscatine," Brenda Christensen, co-chair of Keep Muscatine Beautiful, told KWQC.
This project is a long time coming. Plans to create the community space in Muscatine began in 1997. Even though it's right beside the river, Christensen says flooding isn't a concern because it's built to withstand it.
The other hope with the amphitheater is that it will provide a boost to the city of Muscatine and help it grow. "It just adds to our portfolio here, add economic development to come to Muscatine," Muscatine Mayor Brad Bark told the station. "You can watch a great show and come down and eat at our local restaurants and come down and socialize."
It may be a while before the amphitheater hosts its first festival though. Fundraising efforts are in place and organizers estimate the project to carry a $10 million price tag. Once ground is broken on it, it could take a year to build. There will be some more open houses for the public's input.
A Huge Riverfront Amphitheatre Is Set to be Built in Muscatine
See the renderings of a new riverfront amphitheatre that will be in Muscatine!
Chill Out With These Tips for Self Care Szn in the QC
Stressed? A lot of Americans are! The Quad Cities offer plenty of options to help you unwind. Here are some of the ones I've visited!
Be a Couch Potato in Your Own Private Spud
Have you ever wondered what it would be like to spend your vacation inside a potato? For $124 a night you can reserve this Airbnb that's just outside of Boise, Idaho. It might be the perfect couple's getaway. Take a look inside the Idaho Potato Hotel.