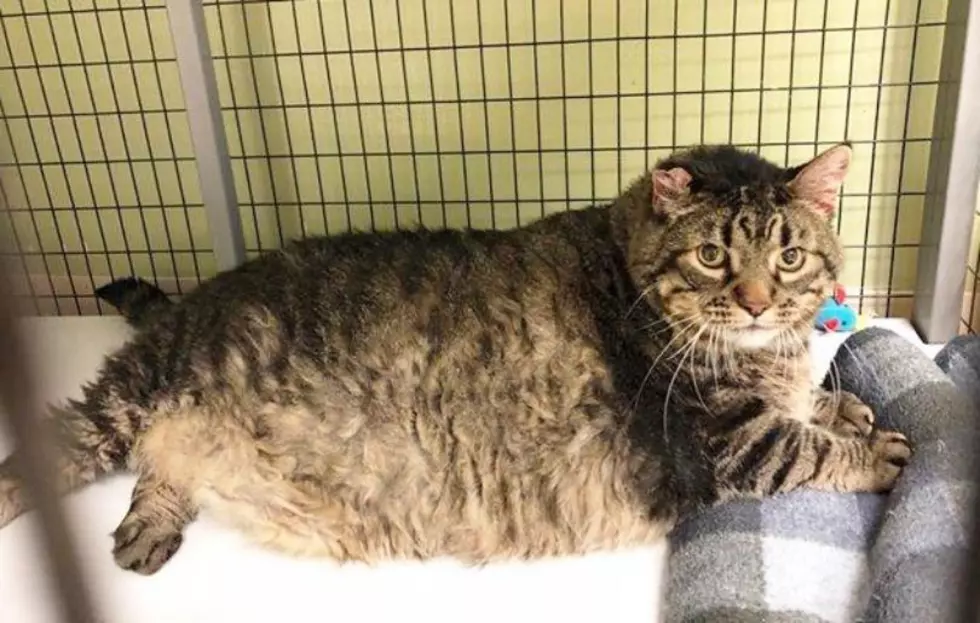 Can You Take On 30 Pounds Of Meatloaf?
Photo: King's Harvest Pet Rescue Shelter, via KWQC
A typical meatloaf is generally around 2-3 lbs. But this Meatloaf is much, much bigger. Every week, we highlight a new pet looking for a home. But this week is special, and so is this pet. We thought he could use some love. Meet Meatloaf, the 30-pound cat.
This might be the heaviest cat I've ever seen. My cousin had a fat cat (she wasn't very nice, but we loved her all the same) and she couldn't stack up to Meatloaf
At 11 years old himself, Meatloaf weighs about as much as a 2-year-old human. Employees at King's Harvest Pet Rescue Shelter would guess that he's probably had pretty good access to human food over the years.
But now he's looking for a new home. He will definitely need to be put on a proper diet, and shouldn't be around other cats. Don't worry though, he's very loving with humans, according to the shelter.
Anyone looking to adopt Meatloaf can call the shelter at (563) 386-3117.