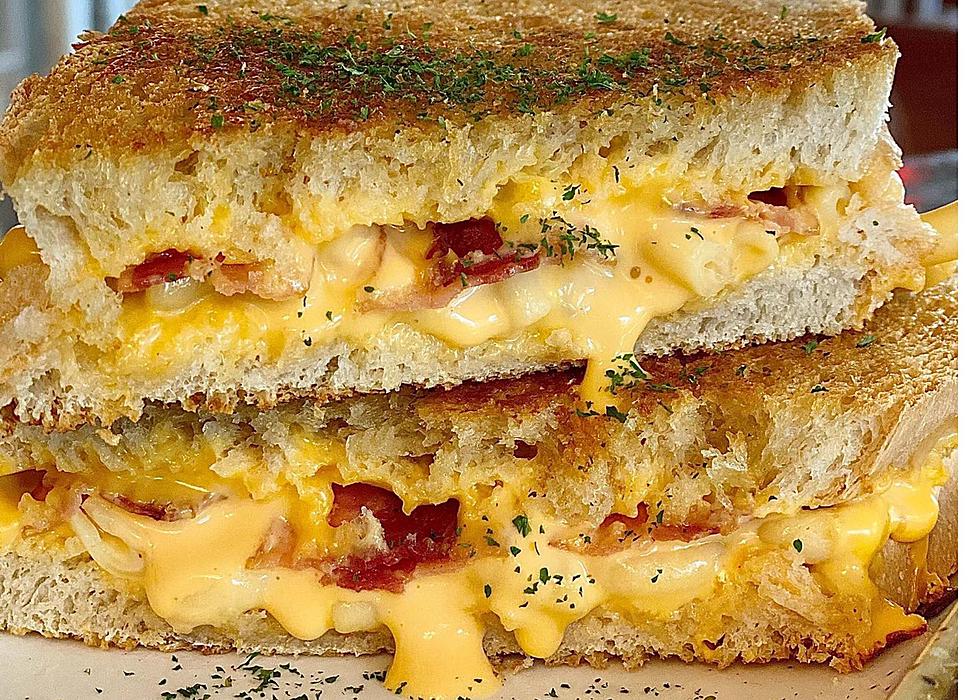 Davenport's Grilled Cheese Bar Announces Grand Reopening Date
Grilled Cheese Bar Facebook
A restaurant in the Village of East Davenport is making a comeback.
After a water main break on New Year's weekend severely damaged Grilled Cheese Bar, it wasn't certain if the restaurant would be able to reopen. A GoFundMe was started to get the restaurant back on it's feet and repair the damage caused by the rain and mud that got into the restaurant. Owner Natalia Mulica told KWQC at the time that it was $20,000 in damage. Here's what the restaurant looked like when the water main broke.
The Comeback And Grand Reopening
If there's one thing I love (besides a good grilled cheese), it's a local business's comeback story. Grilled Cheese Bar wasn't sure that it would be able to reopen but fast forward to now, Grilled Cheese Bar is gearing up for its grand reopening in the same location at 1019 Mound Street.
They're ready to show off their new digs and they've expanded their appetizer menu.
Grilled Cheese Bar will have it's grand reopening on March 4th at 11:00 a.m.
Once they reopen, Grilled Cheese Bar also says that on Mondays, kids 12 and under can get a free original grilled cheese with potato chips.
The Grilled Cheese Bar thanks all of the local businesses and everyone who helped them rebuild. RAYGUN shirts also made this teeshirt to help benefit Grilled Cheese Bar's recovery efforts.
As they get ready to reopen, you can keep up with the latest from Grilled Cheese Bar on their Facebook page and the Facebook event created for the grand reopening.
This Hy-Vee Is A One Of Its Kind In Iowa & Illinois
The Hy-Vee store in Clinton, IA has a unique feature at its deli counter that makes it a one-of-a-kind store in Iowa and Illinois. The deli counter also makes sandwiches to order with meats, cheeses, bread, and produce all from the store.
Iowa Goodwill Stores Do Not Accept These 23 Items