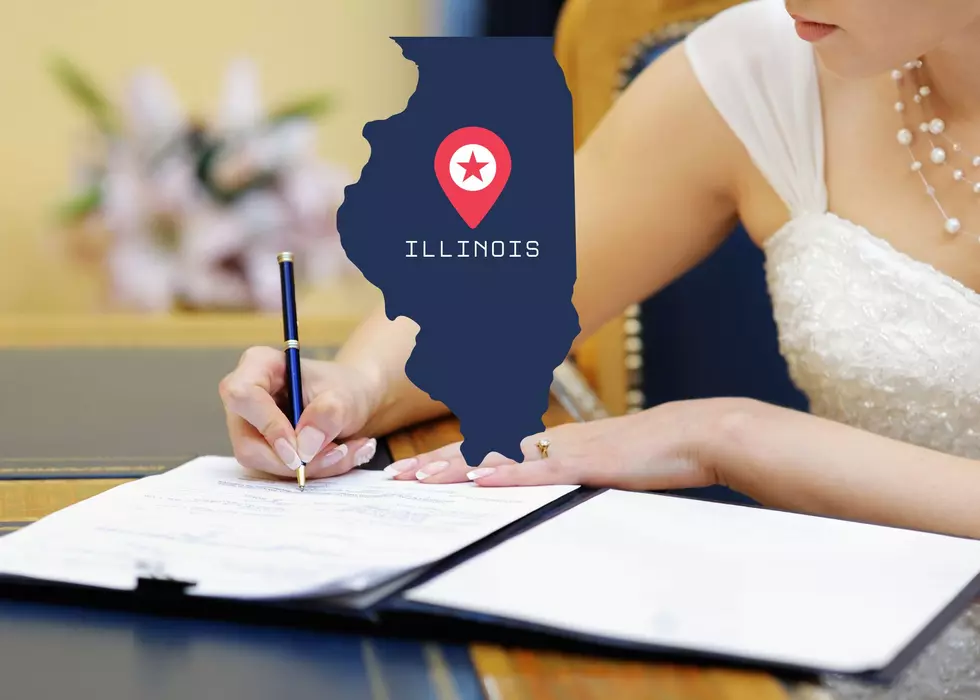 Do You Actually Need A Marriage License To Get Married In Illinois?
Canva
If you're planning to get hitched in Illinois, there are a few things you should know first.
Congrats, you're engaged, now the circus of wedding planning ensues. You have a dozen things to do involving venues, food, invitations, a dress. But no matter what your wedding plan is, one thing on your to-do list is to get that marriage license from the courthouse that serves as your legally binding document to your partner.
But do you actually need a marriage license to be considered legally married?
Iowa says you don't need a marriage license, they recognize common-law marriage, which consists of three factors:
An agreement between people that there is a marriage
The couple lives together continuously as spouses
The couple presents themselves publicly as a married couple
Where Illinois Stands On It
Illinois takes a different stance on "legally married" than Iowa does. In Illinois, you have to get a marriage license. Not only that, but the license has to be obtained in the county you're getting married in, not the county that you will be living in. That's different than other states.
Illinois Has Cohabitation Agreements
Illinois will recognize common-law marriages from other states but you'd better have darn good evidence. According to the law firm Sterling Hughes LLC, it would need to be overwhelming evidence that a common-law marriage is in place to be possibly recognized by an Illinois court.
Marriage licenses grant two people the rights and legal protections of a married couple when it comes to things like finances, property, child custody and child support. But in Illinois, cohabitation agreements exist as well. This is for couples who live together longterm but don't want to get married.
The agreements are a legally binding contract between two consenting adults that establish how finances and property are divided. Child custody or child support can't be determined through these.
You Can Book These Adorable Cabins In Starved Rock State Park
Getaway, a chain of cabins, has opened up an outpost in Starved Rock State Park. See the pics of the cabins!
10 Best Places To Get Coffee In The Quad Cities
This list is 10 of the best places that you can only find in the Quad Cities. This list is in no particular order, but here are 10 of the best places to get coffee right here in the Quad Cities.