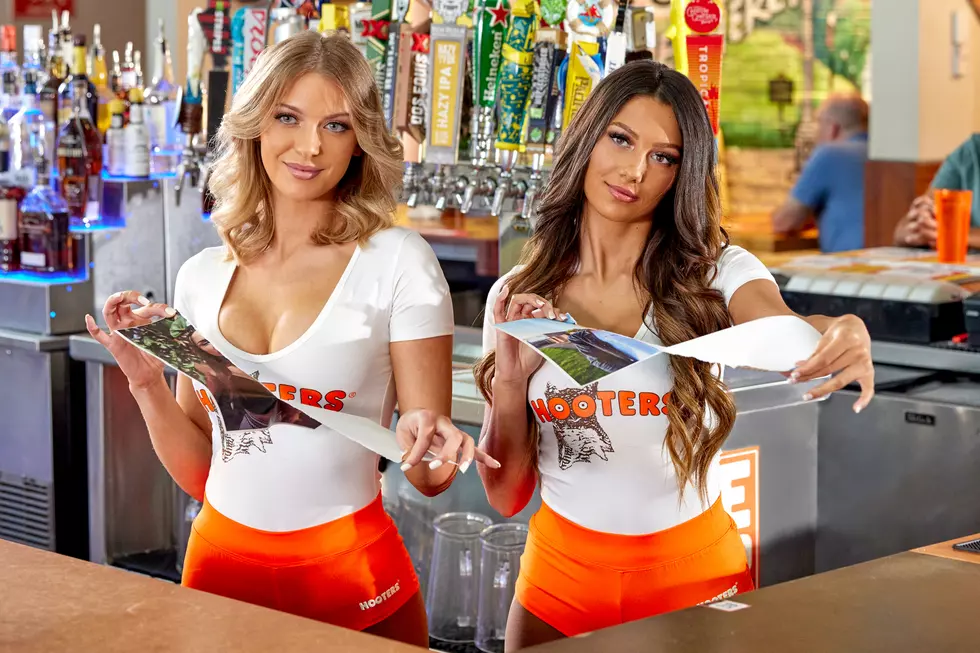 Eastern Iowa Restaurant Wants You To Shred Your Ex For Free Wings
Hooters
If you have a picture of your ex in your house, apartment, or on your phone that needs to no longer exist and Hooters has the perfect way to get rid of it while being rewarded at the same time.
Once again, on Valentine's Day, Hooters invites all guests who came up empty after searching for love to rebound from heartache with free wings at the restaurant's annual Shred Your Ex event.
It's essentially a  rite of passage for new singles. The Shred Your Ex event allows you to gain closure by burning, burying, ripping or shredding a picture of your ex. Once you do, you'll get 10 free wings, any style, with an in-store purchase of 10 wings of the same style.
Those who are dumped, discouraged, broken-hearted, bitter, jilted, or just ready for something new can destroy photos of an ex using shredders provided at participating Hooters restaurants or conduct the rip-roaring ritual virtually. Customers who scrap digital photos online at the Hooters #ShredYourEx site prior to Valentine's Day will receive a coupon for the deal redeemable in-restaurant on February 14.
To find your nearest Hooters location, visit Hooters.com. The closest Hooters to us is at 110 E Kimberly Rd in Davenport (duh). The only other Hooters in Iowa is in Council Bluffs. There is a ton of Hooters in the Chicagoland area.
The Hooters Shred Your Ex offer is dine-in only at participating Hooters restaurants across the U.S. on Tuesday, February 14, 2023, and the deal cannot be combined with any other discount or promotion. The offer includes one sauce per 10 wings. Limit one order per person.
A Look Inside El Compita's New Davenport Location
El Compita Mexican Restaurant opened a new location at 1720 E Kimberly Rd in Davenport. The original location is located at 14010 112th Ave in Davenport, right off Highway 61. That location opened on September 27, 2020.
A Look Inside Knee-High Distilling Co., Muscatine's First Craft Distillery
Knee-High Distilling Co. announced it would become Muscatine's first craft distillery
back in August of 2022
. Almost 9 months after the business was founded, Knee-High products are now hitting the shelves at grocery stores and liquor stores in Iowa.