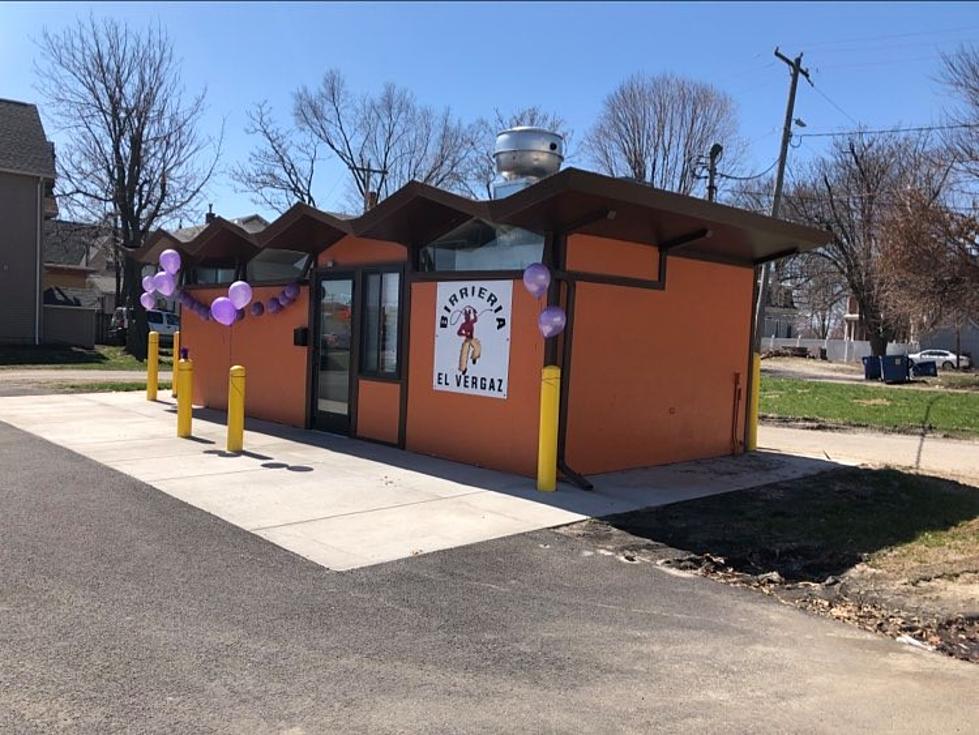 I Tried Davenport's New Mexican Drive-thru Place
Birrieria El Vergaz at 1218 Brady St., Davenport, IA. Connor Kenney/Townsquare Media Quad Cities
I've been staring out the window of the B100 studios for the past few months looking at the new Mexican drive-thru place wondering what they had over there. I don't know why it took me so long to go and find out, but today, April 1, 2021, I took an adventure. It was an adventure I won't forget anytime soon because Birrieria El Vergaz blew my taste buds away.
It's been almost a year since the former occupants packed up shop and closed down. Mex-2-Go use to occupy the small shack at 1218 Brady Street in Davenport. Working right across the street, it was so convenient to go and get really good Mexican food. When they closed down because of the impact of COVID-19, I, and many of my coworkers, were sad.
Not too terribly long after, that building began getting a remodel and weren't sure who our new neighbors would be. After time, a new paint job and a sign, we found out that a new Mexican place was taking Mex-2-Go's spot.
Birrieria El Vergaz opened in November 2020 in the midst of the COVID-19 pandemic.  Now I know that doesn't seem new, but it's new to me (don't get all technical about it). Everyone at the station has been wondering what they were serving up, how good the food was, and how to order. On April 1st, I took the walk across Brady Street (sorry for j-walking Davenport PD) to go give Birrieria El Vergaz a try.
The first thing you need to know is that Birrieria El Vergaz is drive-thru only. I didn't drive my car there, but I walked up to the drive-thru window to order my food. Second, they have amazing food.
I ordered the 3 tacos and a cup of consome. The tacos are birria tacos. For those who don't know what birria tacos are, here is what vallartaeasts.com told me:
Birria is a wonderful traditional Mexican dish, originally made with goat meat, but also made with beef, veal, lamb or pork. It can be served as a stew or as a taco filling.

In gastronomic terms, the word birria means: "Exquisite savory dish, full of culture and tradition."
The birria tacos at Birrieria El Vergaz have cheese, beef, cilantro and onion. What I am about to say next, I don't say lightly. These were probably the best tacos I have had in my life. It came with some very spicy dipping sauce and consome. Consome according to the interwebs is birria broth. Either way it was delicious.
Check out their menu below, and the next time you're looking for a quick lunch, or need to stop Birrieria El Vergaz.
LOOK: Here are copycat recipes from 20 of the most popular fast food restaurants in America