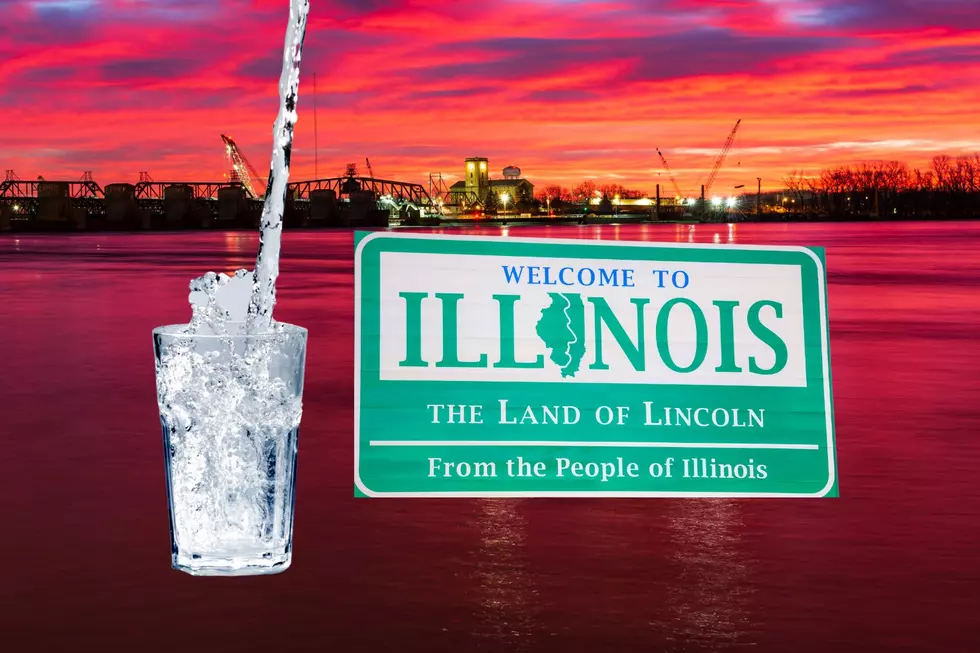 Illinois, This City Has The Best Water In The Entire State
Canva
Water is the source of life. As humans, we need to drink water to stay alive, along with our pets, plants, and other creatures but humans primarily consume drinking water provided by our city. A city in our area on the Illinois side is moving on to the state finals to have a chance to win the award for the city with the best water.
Winning The District Competition
The City of Rock Island Water Department has won the Illinois Section American Water Works Association (ISAWWA) District 1 Water Tasting Competition. The contest was held on January 20 at the Rock Island Water Treatment Plant.
According to the press release, Rock Island competed against Moline, Rockford, and the North Park Public Water District (Dekalb withdrew). Contestants were judged on clarity, taste, and smell.
Utilities Superintendent Jason Upton said in the release,
"The staff at the water plant and public works take great pride in the water that we treat, the treatment facility that Rock Island has, and the good feeling we get knowing we are supplying Rock Island residents with clean, safe, great-tasting drinking water. This award recognizes the hard work that our staff puts in every day to make water from the Mississippi River safe and clean to drink."
Rock Island Is Heading To WATERCON
Rock Island will advance to compete against other districts in the state at the WATERCON taste test on Monday, March 20 in Springfield.
Upton said the water competition is a fun and exciting way to draw attention to the complexities of delivering safe and great-tasting tap water to the cities they represent. Accolades go to all staff at the Rock Island Water Treatment plant for their hard work in making sure residents have safe, clean water to drink and use.
LOOK: 23 astronomical events to look out for in 2023
Sta



cker
compiled a list of 23 astronomical events to observe in 2023 using a variety of news and scientific sources.
Inappropriate And Funny Bumper Stickers in the Quad Cities
Yes, these car stickers have actually been spotted in the Quad Cities.