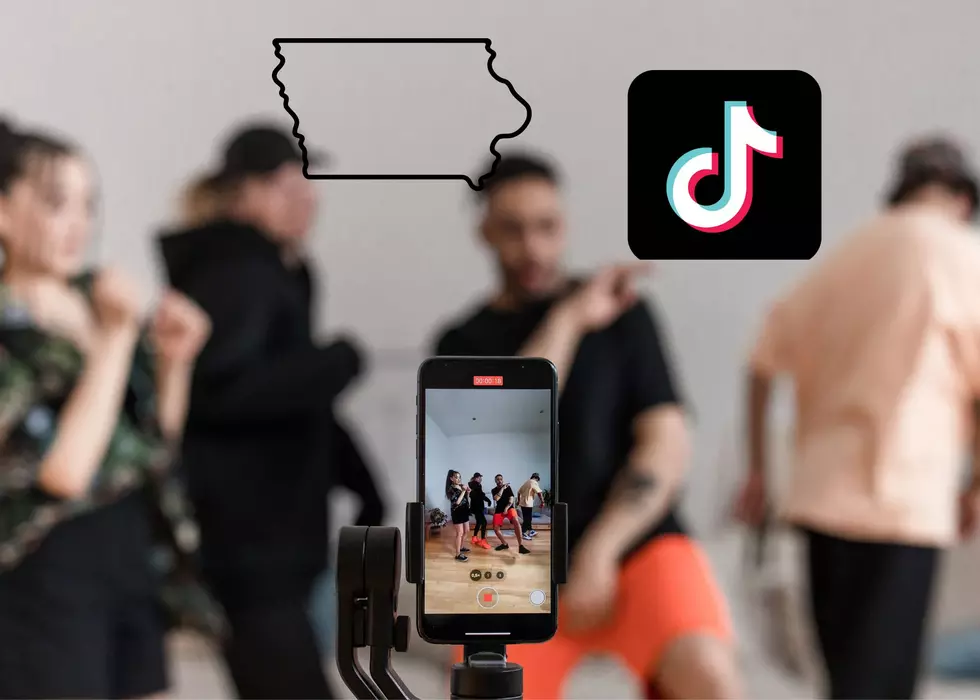 Iowa's Favorite Trending TikTok Song Might Make You Scream "Chrissy Wake Up!"
Canva
Audios carry TikToks, they just do. And the most popular song to use in Iowa is one you know very well.
From the 'negroni sbagliato with prosecco in it' to the 'my money don't jiggle jiggle' rap earlier this year, and all the way back to the summer's weirdly delightful "Chrissy wake up" remix, we've had a bounty of popular audios to choose from. TikToking is hilarious to watch people do in public and we all scroll through our Insta Reels or TikTok FYP while we're at work to watch 30-second videos of random stuff, don't lie.
A study by Coco & Eve looked at each state's favorite TikTok songs by examining Google Trends over the last 12 months. You've definitely used some of these songs. One was "Cool Kids" by Echosmith. Remember when we were all posting pics of the little versions of ourselves in Insta Reels and TikToks?
TikTok Is Bringing Back Some OG Pop Tracks
Have you noticed that you've seen a lot of ABBA while you've been scrolling? It's 'Slipping Through My Fingers', 'Chiquitita' for every video of Italy ever, or 'Gimme Gimme Gimme', or 'Lay All Your Love On Me'. ABBA was a Swedish pop group from the 70's, y'all. They did lay the foundation in many ways for the pop music we know today but they're not new. Their songs are the TikTok favorites of 6 states.
Speaking of throwbacks that are super popular, there's this gem that my fellow millennials likely brought into the TikTok lexicon.
Iowa's Favorite Trending TikTok Song Is A Throwback
According to the study, Iowa, like most states in the U.S. loves Kate Bush's "Running Up That Hill". I fell in love with "Stranger Things" over the summer and that show's (perfect) use of that song catapulted it to number one on the Billboard charts, even though when it was released in the 80's, it only reached #30. But now, it's the most popular trending song on TikTok in the whole U S of A.
Also on the list is "As It Was" by Harry Styles, Lizzo's "About Damn Time", "Betty" by Yung Gravy, and "Jiggle Jiggle".
The outliers are is "Fame" by Irene Cara (Maryland's fave), the "Reading Rainbow" theme song in Virginia, and the culturally significant "What Dreams Are Made Of" by Hilary Duff in Rhode Island.
What's your favorite trending song on TikTok? Let us know in the app chat!
This Wisconsin "Goth Castle" Comes With A Stripper Pole Because Why Not
A self-professed "Goth Castle" that's for sale in Wisconsin has some very unique features.
Where's The Abercrombie? This Illinois Mansion Looks Just Like An Abandoned Mall
A sprawling mansion in Saint Charles, IL looks just like an abandoned mall or ritzy office space.