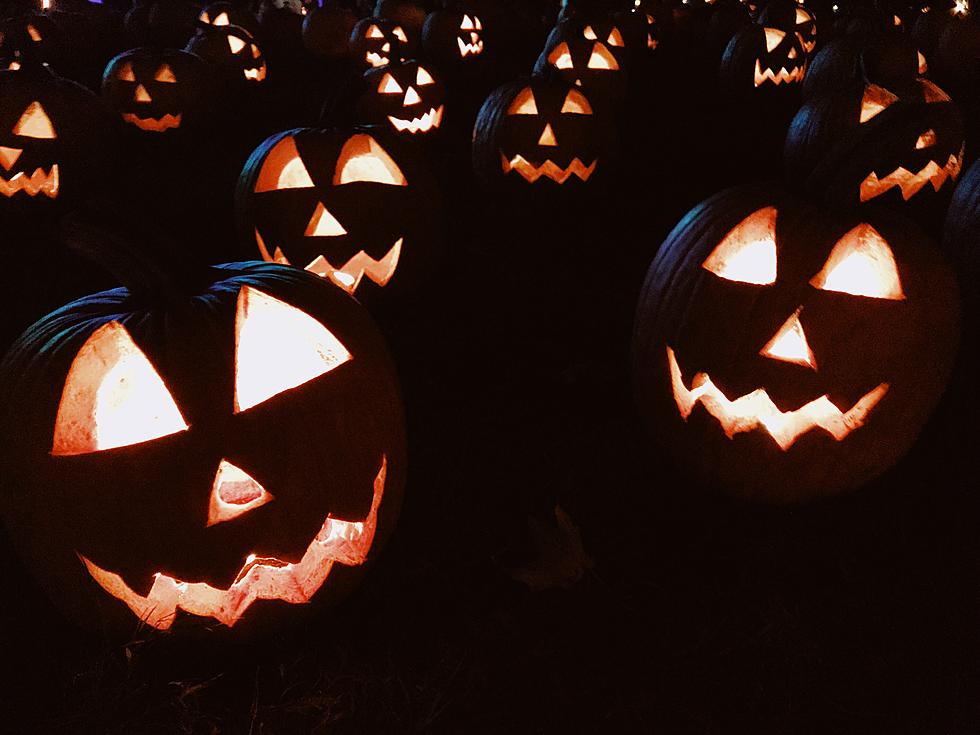 LeClaire Halloween Events Include Something Spooky for Everyone
Taylor Rooney/Unsplash
LeClaire has an event for everyone this Halloween. We have a list of fun things to do for the whole family from now until Halloween.
Monday, October 25,  5 - 6 pm, LeClaire Community Library | Le Claire, IA
CreaTEEN Crafts: Spooky String Art- If you like string art and macabre decor, then check out these spooky string art craft, perfect for the Halloween season.
Call (563) 289-6007 or sign up at the front desk to reserve your spot, spaces are limited. For ages 13+. 
Monday, October 25th @ 7pm, Riverview Roadhouse, 701 N Cody Rd.,LeClaire
HALLOWEEN Music Bingo is free to play. You can win free drinks. All ages are welcome. BINGO, Name That Tune, Sing Alongs and Rock Star Bingo 
Tuesday, Oct 26 2021 at 5:00 pm to 06:00 pm, LeClaire Community Library | Le Claire, IA
Last Tuesday Book Club -If you're looking to share your love of reading and find some new books, come pick up this month's book club book from the LeClaire Library front desk. 
In celebration of spooky season, this month's book is The Institute by Stephen King. Before you run away or ask if there's clowns, it's guaranteed this Goodreads Choice Award winning book is light on the horror and heavy on the mystery of a boy genius kidnapped and brought to The Institute, a place looking to harness the abilities of kids with telekinesis and telepathy. With little psychic ability, Luke uses his intelligence to uncover the Institute's sinister purpose. But how can he escape from a place no one even knows exists? Meanwhile more kids are taken away each day and never seen again, and there's no telling when it will be his turn. 
Friday, October 29 4 pm-6 pm -Cody Elementary School, 2100 Territorial Rd, Le Claire
Trunk or Treat in the parking lot. Kids can safely Trick-or Treat to each car in the parking lot. Wear a costume. Anyone is welcomed.
Fri Oct 29 2021 at 8:00 pm to 11:00 pm, 229 N Cody Rd, Le Claire,
Boos N' Booze Halloween Bash, Mississippi River Distilling Company featuring  Have Your Cake! You bring the boos & they'll provide the booze in the new Celebration Center on Friday, October 29th for a hauntingly good time. There will be spooky feature cocktails, music from Have Your Cake, a costume contest,  prizes, tasty bites & killer vibes! Don't miss out on this one! Doors open at 7 PM.
Tickets are $10. Space is limited so buy your ticket in advance here. Unsold tickets will be sold at the door. 
Sat Oct 30 2021 at 7:00 pm, Dirty Water Music,102 N Cody Rd, Le Claire
The Velies Halloween Bash-Bring your friends and your best costume for a night of drinking and rock with The Velies. 
Sunday, October 31, 6 pm- 8 pm, City of LeClaire, Trick or Treat.
The whole city is celebrating. Come to LeClaire where there's fun for everyone.
Quad Cities $1.25M Manson With Basketball Court, Theater For Sale
A home in the Quad Cities has gone on the market and it is worth every penny. This gorgeous LeClaire, IA mansion is selling for $1.25 million and it features a basketball court, home theater, two full kitchens, and so much more. Let's take a look inside.
Quad City Haunted Houses
Spooky season is here Quad Cities! Haunted houses are open and we know you want to get your scare on. We have the full list of Quad City haunted houses you need to visit before Halloween.