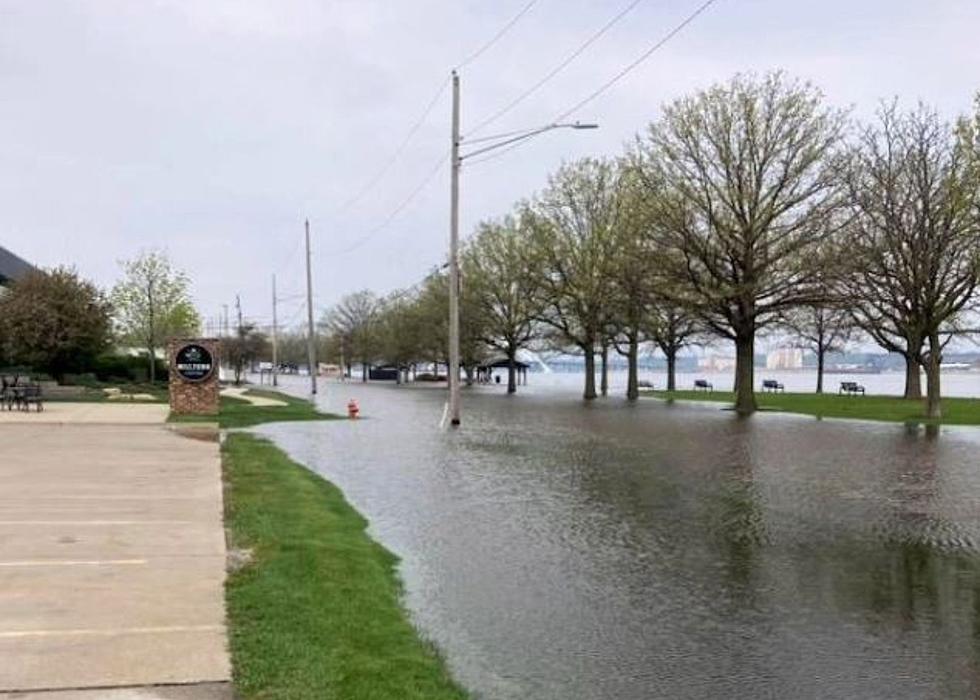 Moline's Milltown Coffee Closes Due To River Level
Milltown Coffee Instagram
The rising river has closed one coffeehouse in Moline.
Milltown Coffee announced on Instagram that the Mississippi River overflow is into their parking lot so they are closing at starting at 1:30 p.m. Tuesday until further notice.
The post mentions that Milltown is putting up a sandbag wall so hopefully that will help curtail the river.
Remember: there are a lot of businesses in downtown Moline and downtown Davenport that are open right now and there are places you can park to support them.
Milltown Coffee is hardly the first thing impacted by the rising river, which is currently expected to hit 21.6 ft by Monday morning.
Road & Other Closures: Davenport
Really, just avoid all of River Drive. The city keeps closing more and more of it so it's just best if you can leave early and budget for extra time on detours if you have to go that way.
Davenport has closed these facilities:
The River's Edge
Union Station
The riverfront parks (LeClaire, Veterans Memorial, Marquette Dog Off Leash) are closed and pretty much totally underwater by now
Watch for updates on Freight House Farmer's Market and Modern Woodman Park this week as the river still creeps up.
I've seen and heard lots of crews and equipment working at all hours in downtown Davenport so hopefully the QC are ready to fight whatever the Mighty Mississippi throws at us.
You can keep up with the latest from Davenport at this link and check out what the Corps is saying about the river at Rock Island here.
These Are The Best Cities For Singles In Iowa
HomeSnacks.com looked at the Best Cities for Singles in Iowa and here's the statistics they found!
Coolest Store You've Ever Seen is in Eastern Iowa
This eastern Iowa store is the most eclectic place you'll ever experience and you'll find it in Clinton, Iowa. Underground 210