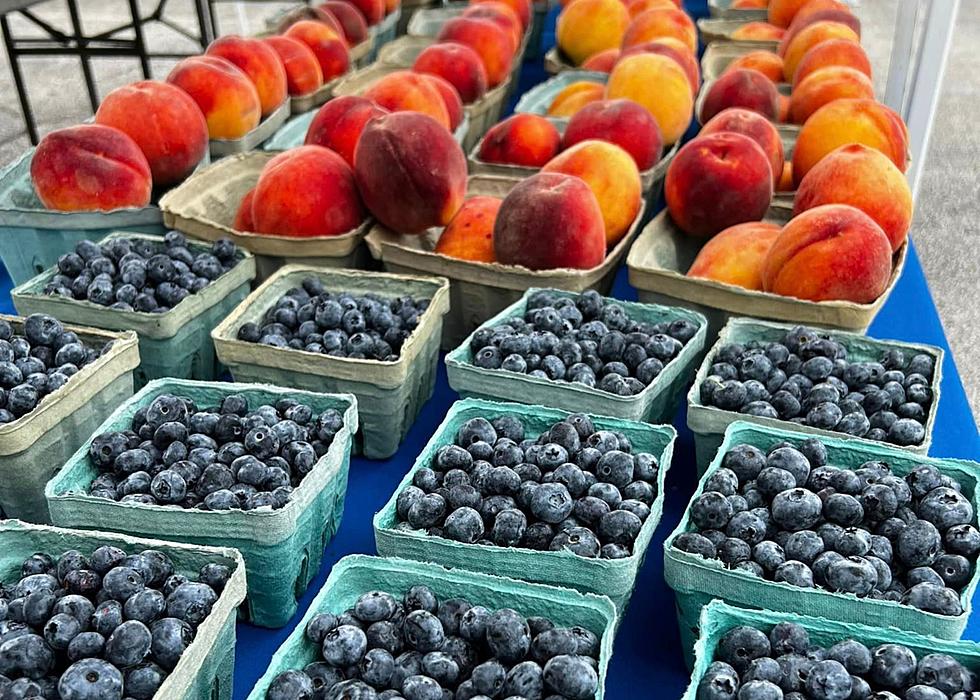 River Forces Freight House Farmers' Market To New Temporary Location
Freight House Farmers' Market Facebook
The river is continuing to rise and it's forcing some moves in Davenport.
The river is currently expected to possibly crest at 21.6 feet by Monday, May 1st. Here's what the hydrograph looks like for the river at Rock Island:
Moline's Milltown Coffee closed today and River Drive in Davenport already has several sections that are closed. The River's Edge ice rink is closed, as is Union Station. LeClaire Park, Veterans Memorial, and other riverfront parks in downtown Davenport are mostly underwater. As for Modern Woodman Park, the city has said no River Bandits games will happen at the park during the flood.
Freight House Farmers' Market
According to the latest update from the city of Davenport, the Freight House Farmers' Market will close to the public by 5:00 p.m. on April 28th.
But it will be open for you to enjoy, just in a different location.
Starting this weekend, the farmers' market will be set up at Scott County Administration Center (which is at 600 W 4th Street).
A Facebook post by the farmers' market said:
Looking at the river, it's about that time! Starting this weekend, we will be making our temporary move to the Scott County Administration Building parking lot 600 W. 4th St. Davenport, IA. We will be a small but mighty crew of vendors this weekend! Keep an eye out for updates.
Remember, many downtown businesses on both sides of the river are still open right now. There are still places you can park and you should definitely help them out. 
These Are The Top 10 "Trashiest" Towns In Iowa
Roadsnacks looked at different factors to determine the "trashiest" towns in Iowa and here's what they found!
Coolest Store You've Ever Seen is in Eastern Iowa
This eastern Iowa store is the most eclectic place you'll ever experience and you'll find it in Clinton, Iowa. Underground 210