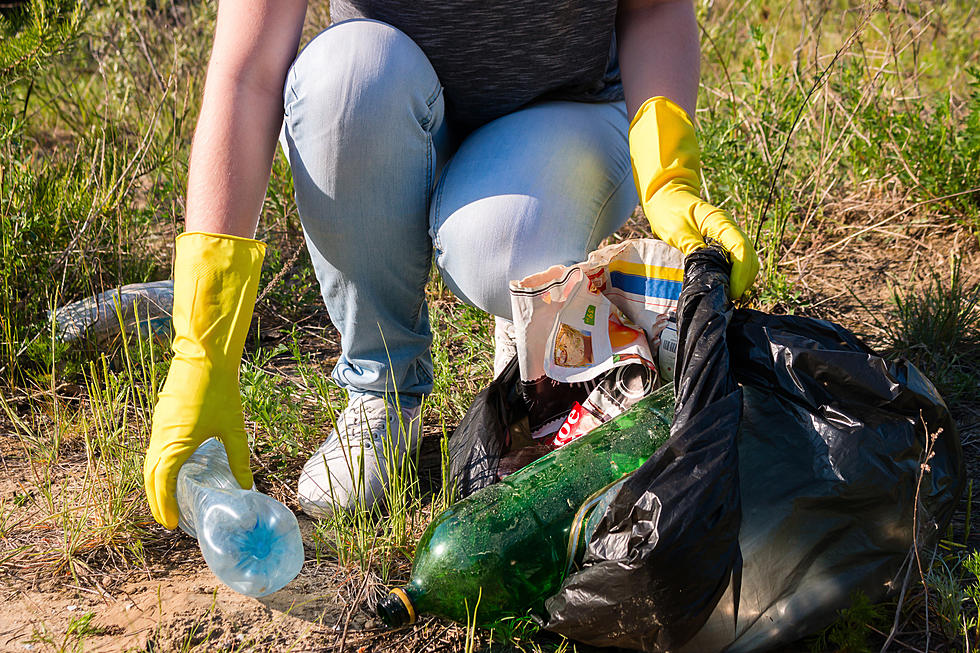 Rock Island Downtown Cleanup Event This Saturday
itakdalee
Last Saturday, the city of Davenport wanted to spruce up their riverfront with their Riverfront Refresh event. This week, the city of Rock Island wants to do the same thing. City officials are asking volunteers to come join them this Saturday to help cleanup downtown Rock Island in preparation for spring and summer time.
Can you tell it's spring cleaning time? I'm sure at your home, you're getting rid of things and cleaning up as the weather gets warmer. Well, so are cities throughout the Quad Cities.
Davenport had volunteers come help cleanup the downtown riverfront last weekend. This Saturday, Rock Island officials are looking to do the same to downtown.
According to the announcement on the city of Rock Island's official website, are asking residents to come spend a morning in the fresh air for the annual Rock Island Downtown Cleanup.
Officials say that the event starts at the Centennial Bridge Visitors Center located at the foot of the Centennial Bridge (Illinois side) at 8:30 a.m. this Saturday, April 24th. The cleanup will go until noon.
Officials say that they will supply bags and rakes to clean up trash, debris, etc., they just ask volunteers to "supply the enthusiasm!" Gloves are also recommended if you plan to come help cleanup.
For Davenport's Riverfront Refresh event, city officials asked people to sign up for volunteer times. I spoke with Dave VanLandegen, who is heading the cleanup, and he told me,
"Anyone can come and join us this Saturday. The more hands that come help cleanup, the faster we will get done and get things cleaned up"
I asked VanLandegen why people should come help cleanup downtown Rock Island this Saturday. He wants people to take pride in their city and to show people who aren't residents just how beautiful Rock Island can be. VanLandegen said,
"People who live in Rock Island can come give back a little this Saturday and help keep it clean. The cleanup lets people who don't normally volunteer come take pride in keep their hometown clean. It also gives residents a chance to make it beautiful to show people visiting just how beautiful [the city] is."
If you plan to come help cleanup downtown Rock Island this Saturday, VanLandegen said that wearing a mask is up to each individual. Those who don't know each other should social distance as much possible. VanLandegen said that those who are considered "at risk" and want to volunteer, should wear a mask.
Are You QC AF? Take The Test.
If you are from the Quad Cities, there are certain things you do and say that folks from outside the area might not understand. Weather you've lived here your entire life, or just a couple years, it's time to put your QC to the test to find out if you are "QC AF".
Below are 25 questions to test your knowledge and life experience of the Quad Cities. Keep track and see where you rank. Then share it, if you aren't ashamed, to show how QC you are.
25-20 points – You are QC AF!
19-15 points – Reppin' the QC strong.
15-10 points – Average. You put the "C" in the QC.
10-5 points – Do you even QC bro.
5-0 points – Move back to Chicago.
How Many in America: From Guns to Ghost Towns
Can you take a guess as to how many public schools are in the U.S.? Do you have any clue as to how many billionaires might be residing there? Read on to find out—and learn a thing or two about each of these selection's cultural significance and legacy along the way.