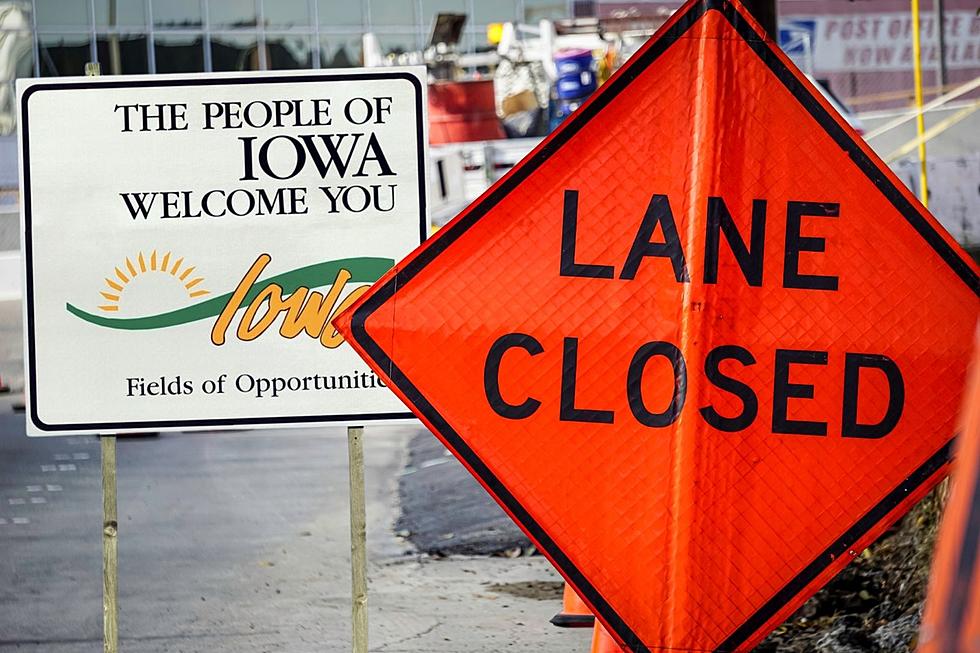 There Are Lane Closures Coming To Busy Road In Iowa
Canva
As the weather warms in the Quad Cities, we know that orange construction cones and road signs start popping up all over the place. There are going to be some lane closures coming to one of the busiest roads on the Iowa side of the Quad Cities starting next week.
The unfortunate part is that the project forcing these lanes to close will be problematic for your commute on this road for quite some time. The project is expected to wrap up close to the end of the year.
The Iowa Department of Transportation announced that drivers on northbound Business U.S. 61/Brady Street in Davenport should be aware of an upcoming construction project that may slow down their trip.
Beginning on Monday, April 3, until November 2023, weather permitting, construction crews will need to reduce the roadway to two lanes while work is done to replace the Duck Creek bridge.
The Duck Creek bridge in Davenport on U.S. 61/Brady St is located near The Filling Station, Brady Street Stadium, and Arby's; just north of East George Washington Blvd.
Iowa DOT officials ask motorists to help keep everyone on the road safer. Drive with caution, obey the posted speed limit and other signs in the work area, and be aware that traffic fines for moving violations are at least double in work zones. As in all work zones, you should stay alert, allow ample space between vehicles, and wear seat belts.
The latest traveler information is available anytime through the Iowa DOT's 511 system. Visit 511ia.org for more information.
Is This Available Davenport House "Haunted"? Take A Look And Decide
Top 20 Surprising Facts You Didn't Know About Iowa
With all these interesting facts about Iowa, it's hard not to develop a newfound appreciation for the state. From their technological, medical, and environmental advancements, Iowa is leading the way in many fields and has a bright future.