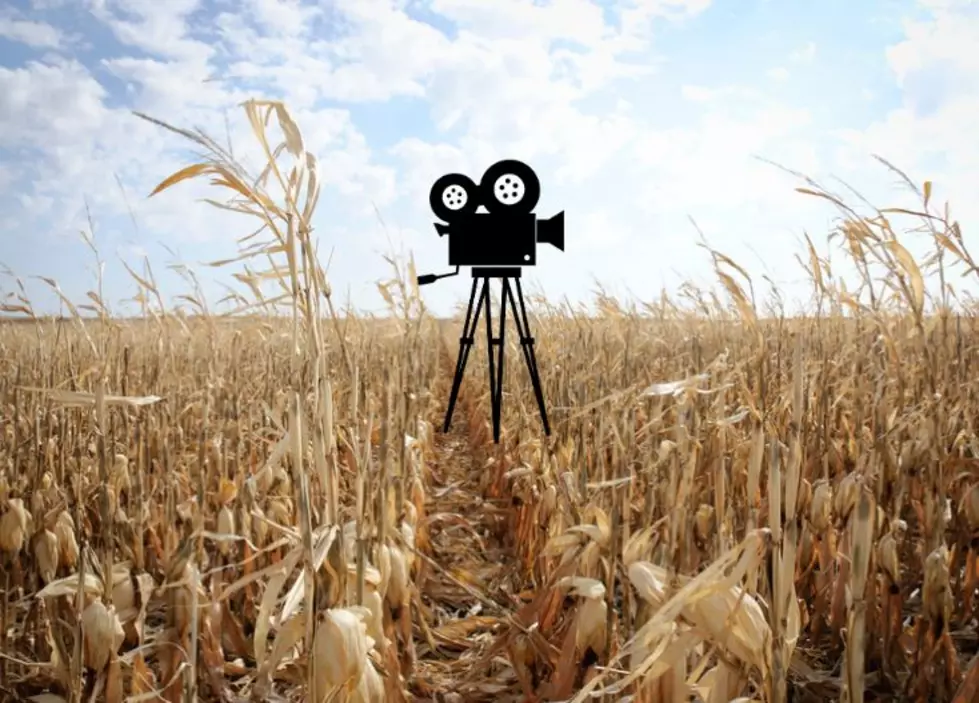 These Are IMDb's Top 10 Movies That Have Been Filmed In Iowa
Canva
Iowa has been the filming location of several big movies and IMDb has a ranking of them all.
When you go to IMDb and look up what movies were filmed in Iowa, you get over 1,300 results. They run the gamut of genres and there's a really good chance you've seen at least a few of them before. IMDb has ranked the movies that have been shot in Iowa by order of popularity, at least on their site, so we have a good idea of the top 10 most popular movies that were shot in Iowa. Mind you, these are movies, not TV shows. Without further ado, here we go.
10. "Mississippi Grind" (2015)- Dubuque, IA
"Mississippi Grind" wasn't totally shot in Iowa, but some of it was filmed in Dubuque. It stars Ryan Reynolds. From IMDb: "Down on his luck and facing financial hardship, Gerry teams up with younger charismatic poker player, Curtis, in an attempt to change his luck. The two set off on a road trip through the South with visions of winning back what's been lost."
Watch the trailer here:
9. "American Honey" (2016)- Missouri Valley, IA
From IMDb: "A teenage girl with nothing to lose joins a traveling magazine sales crew, and gets caught up in a whirlwind of hard partying, law bending and young love as she criss-crosses the Midwest with a band of misfits."
It's shot in multiple states, but includes a stop in Missouri Valley.
Watch the trailer here:
8. "Election" (1999)- Carter Lake, IA
Technically, number 10 on IMDb's list is "WWE Raw" but that's not a movie. "Election" is mostly shot in Nebraska but does feature Carter Lake, which is about 4 and a half hours away from Davenport. According to IMDb, it tells the story of an overachieving student politician (Reese Witherspoon) and her competition in the election of Class President.
Watch the trailer here:
7. "Starman" (1984)- Cedar Rapids, IA
From IMDb: "An alien takes the form of a young Wisconsin widow's husband and makes her drive him to his departure point in Arizona. Distrustful government agents, along with a more ambivalent scientist, give pursuit in hopes of intercepting them."
It's not totally shot in Cedar Rapids, but it has a scene there.
Watch the trailer here:
6. "Field of Dreams" (1989)- Dyersville, IA
I don't have to tell you the plot of this one. It was shot in Dyersville, Dubuque, Farley, and even in Galena, IL.
Watch the trailer here:
5. "The Bridges Of Madison County" (1995)- Winterset, IA
The classic starring Meryl Streep and Clint Eastwood. From IMDb: "Photographer Robert Kincaid wanders into the life of housewife Francesca Johnson for four days in the 1960s."
Watch the trailer here:
4. "Michael Clayton" (2007)- Council Bluffs, IA
Starring George Clooney & Tilda Swinton, some of "Michael Clayton" was filmed in Council Bluffs. From IMDb: "A law firm brings in its "fixer" to remedy the situation after a lawyer has a breakdown while representing a chemical company that he knows is guilty in a multibillion-dollar class action suit."
Watch the trailer here:
3. "The Crazies" (2010)- Winterset & Lenox, IA
"The Crazies" is a horror movie that was filmed in both Iowa and Georgia. From IMDb: "After a strange and insecure plane crash, an unusual toxic virus enters a quaint farming town. A young couple are quarantined, but they fight for survival along with help from a couple of people."
Watch the trailer here:
2. "Children of the Corn" (1984)- Sioux City, Whiting, Hornick & Salix, IA
I would really hope you know the plot of this one too but most of Stephen King's classic "Children of the Corn" was shot in Iowa. From IMDb: "A young couple is trapped in a remote town where a dangerous religious cult of children believes that everyone over age 18 must be killed." Only highway scenes were shot in California.
Watch the trailer here:
1. "Twister" (1996)- Ames, Boone, Eldora, Rippey & Whitten, IA
If you are part of the .001% percent of the population that hasn't seen this movie, we need to have a chat. Helen Hunt and Bill Paxton are the best tornadic survival thriller couple in "Twister". It was filmed in Iowa & Oklahoma.
Watch the trailer here:
Is your favorite Iowa-filmed flick on the list?
Banned Baby Names In America
Which Flowers Thrive in the Quad Cities