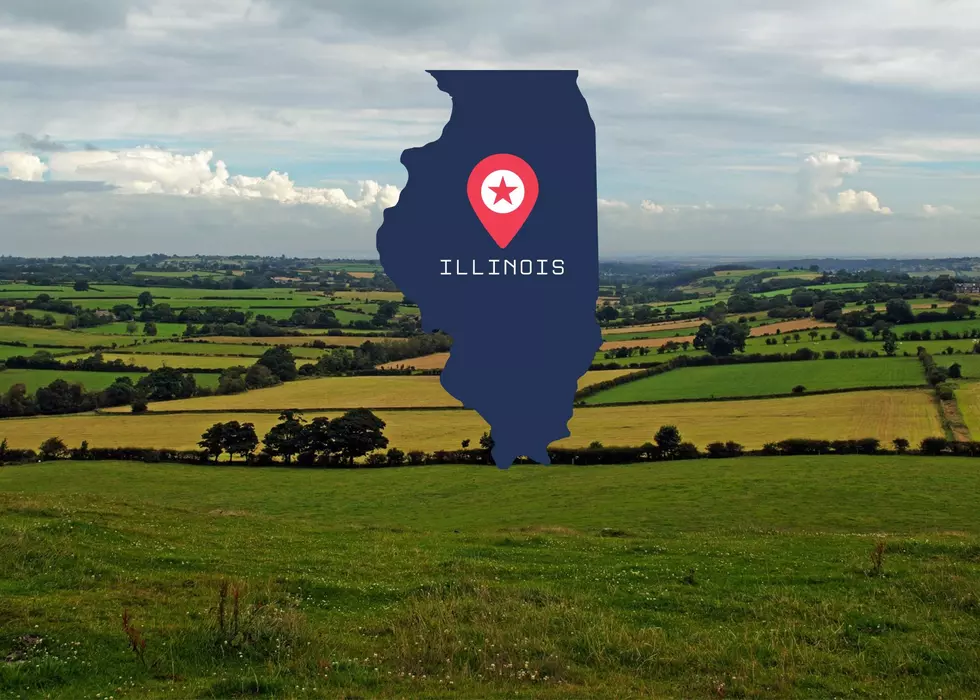 This Is Who Owns The Most Land In Illinois And It Might Surprise You
Canva
We've seen acres upon acres of sprawling farmland in the midwest but who owns the most of it in Illinois?
There was a report earlier this year that Bill Gates bought the majority of U.S. farmland (which isn't actually true, according to Reuters). He has 242,000 acres of farmland, which doesn't make a dent in the total amount of U.S. farmland but still it seems like a big ole chunk.
Each state has someone or a company they're known for that you would think owns the most land in the state. John Deere is in Moline. My home state of Arkansas gave the world Walmart (you're so very welcome). These corporations need land and space for operations in the state they're based in and farming is still a big business in both Iowa and Illinois.
But who owns the most land in Illinois? Unlike other states, it isn't a singular person or really a corporation.
The group that owns the most land in Illinois only makes up about 0.44% of the state's population in 2022, according to World Population Review.
The Mormon Church Owns The Most Land In Illinois
World Population Review says that The Church Of Jesus Christ Of Latter Day Saints owns 38,000 acres in Illinois, making it the state's largest landowner.
Only In Your State says that Joseph Smith, the founder of Mormonism, brought his congregation to Illinois in the 1830's. Nauvoo, Illinois is a traditionally Mormon town because of that and was home to many Mormons before they went to Salt Lake City.
Mormons have a unique reason to farm. Within the Mormon religion, farming is practiced in a 'farm-to-food bank welfare system'. Civil Eats says the current farm system in the church started during the Depression. Brigham Young history professor Brian Cannon said it like this:
They saw welfare as a neighbor-to-neighbor obligation, not a function of government—particularly not the federal government. So, they looked for ways for Mormons to care for themselves.
For a long time, the church has preached preparedness and maintaining months of food and supplies for yourself and your neighbors (which came in handy during the 'rona pandemic). Church documents advise each family to have their own garden and President Spencer W. Kimball said in part:
We encourage you to grow all the food that you feasibly can on your own property.
That's who owns the most land in Illinois! Does it surprise you? Let us know!
You Can Book These Adorable Cabins In Starved Rock State Park
Getaway, a chain of cabins, has opened up an outpost in Starved Rock State Park. See the pics of the cabins!
Where The Buffalo Roam: This Iowa VRBO Western Cabin Is On A Buffalo Ranch