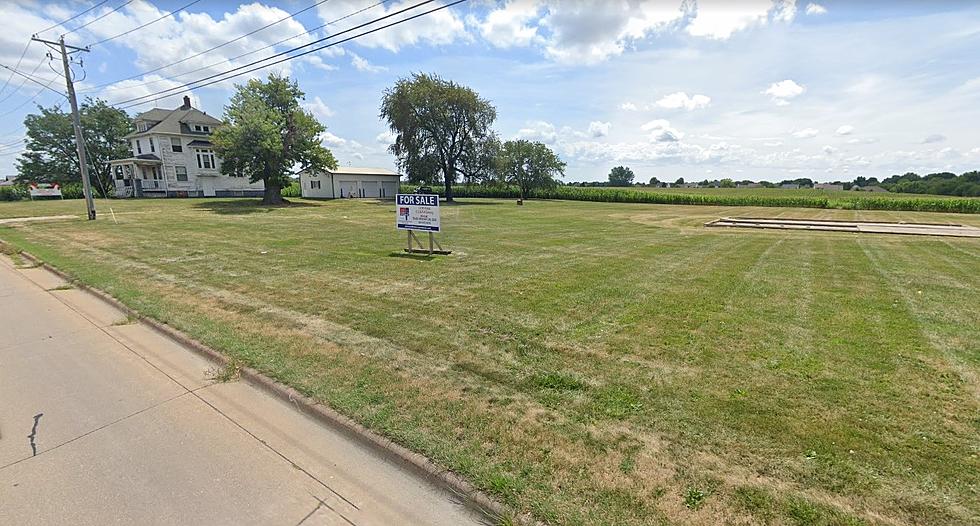 Bettendorf Should Buy This Empty Land From Davenport
Google Maps
Living in the Quad Cities the last two years I have driven by this giant empty piece of land in the middle of the city.  I guess it's technically not empty because they do plant corn there and there is also a creepy house that looks like it would be the perfect place to hold a haunted house.  Other than, it's prime real estate that is empty.
The location I am talking about is on 53rd between Utica Ridge and 18th.  It would be a perfect place for homes.  I'd make it homes on the back, with businesses along 53rd.  Because nobody wants to live right on 53rd with all that traffic noise.
Yesterday, Davenport alderman approved a revision to the zoning of this land to go from single family houses to townhouses.  The Davenport City Council voted, 9-1.  In other words, the Davenport City Council screwed up on this one.  Neighboring properties from both Bettendorf and Davenport did not want this change to townhouses but wanted it to stay as a single family home development.  Of course they did because more single family homes drive up the price of existing homes, while the townhomes are going to lower the value of the homes around the area.
This is where Bettendorf should step in.  While they have no jurisdiction there, the land is 100% in Davenport, they should take over jurisdiction by purchasing the land from Davenport.  Did you even know this area is Davenport?  It feels like you enter Bettendorf right when you get to the east of the interstate.  But nope, this land is right next Bettendorf.  So I say they buy it.  Then sell it to a developer that will turn it into homes that will be zoned into the Bettendorf school district.  You know those homes value will instantly go higher with that.
I don't think another city can legally buy land from another but with another mistake in zoning from Davenport, I feel like this is the only option left.  In fact, I think Bettendorf and Davenport should do a full swap of land.  If it's west of the interstate (Duck Creek Plaza area) that should go to Davenport, east of the interstate (Utica Ridge area) that is Bettendorf.  Seems simple and makes more sense to me.  Which is why it won't ever happen.
$17 Million Condo For Sale Less Than 3 Hours From The QC