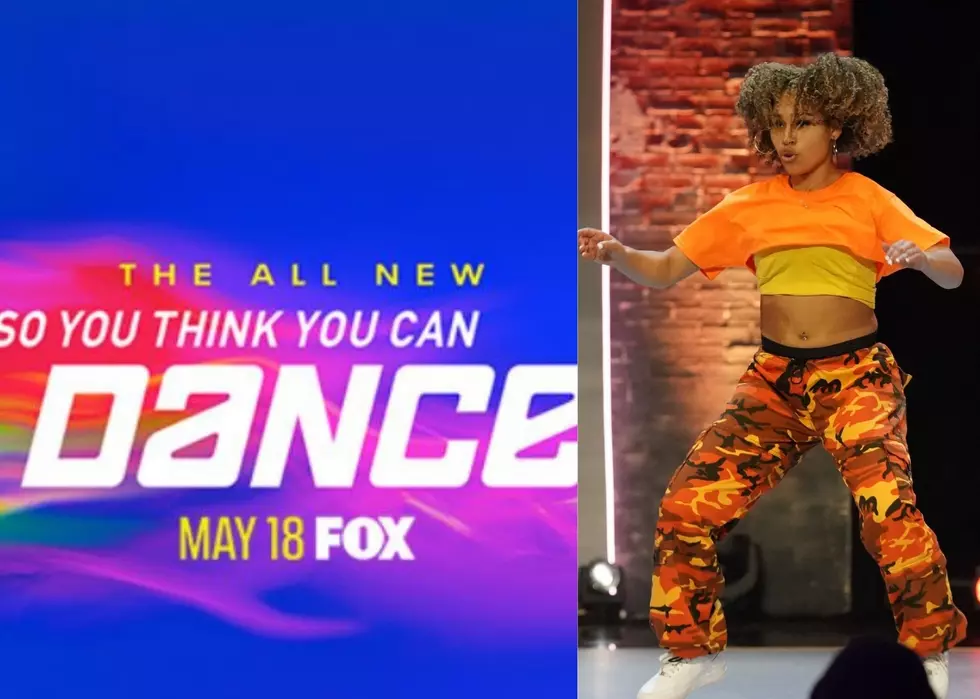 Davenport Dancer to be on 'So You Think You Can Dance' Tonight
So You Think You Can Dance Facebook
Fox's dance competition show "So You Think You Can Dance" is returning tonight and a Davenport woman will be on it.
Her name is Essence Wilmington and she has focused on hip-hop dance style for most of her career. She is also a choreographer, rapper, actor, and model, according to her Facebook page.
Essence began dancing when she was 9 at Imani Dance and Studio for Cultural Arts in Davenport. She has been a part of many dance conventions and was a "Bullskid" dancer for the Chicago Bulls basketball team in the 2013-2014 season. She still teaches dance classes every Wednesday at the Roosevelt Center to ages 6+.
'SYTYCD' kicks off the new season tonight at 8:00 CST on Fox.
This is the 17th season of the show and it's bringing in a new panel of judges after a two-year hiatus, including actor Matthew Morrison, Dance Moms alum JoJo Siwa, and returning is hip hop dancer and 'SYTYCD' finalist, Stephen "tWitch" Boss. The show will be hosted by Cat Deeley, who has hosted the show every year since its second season in 2006.
The competition show features highly skilled dancers performing various styles of dance like hip hop, ballroom, jazz, contemporary, ballet, breakdancing, and more. It holds auditions in New York City, Los Angeles, and New Orleans to find the best dancers around the country. Those dancers who are selected to be on 'SYTYCD' will work with world-renowed choreographers and compete in the show each week, with new challenges being introduced in the competition.
New Coffee Truck Is Becoming An Essential For Clinton Residents
Clinton residents have a new option when it comes to coffee, but they may not get it in the same spot every day. Essential Coffee is the new coffee truck in town and it's becoming a daily essential for residents.
What To Expect For Quad Cities Play Station 2022
The Play Station is a newer attraction in the Quad Cities, but families have already fallen in love with the roughly year-old amusement park! Owner Nick Edwards was excited to share what the future of the QC Play Station.
"We have lots of exciting things in the pipeline for our Quad Cities Location. The entire facility is currently getting an entire makeover which began earlier this year."