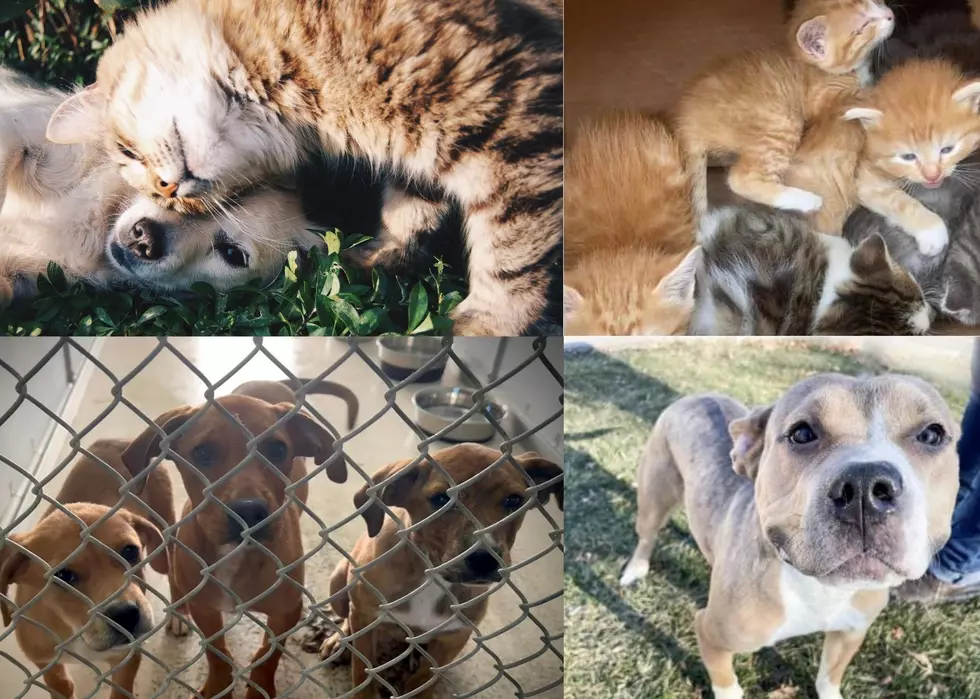 How Many Pets Can You Legally Own in the Quad Cities?
Unsplash/Humane Society of Scott County Facebook/QC Paws Facebook
We all love our furry kids and pet parents everywhere have asked the question: how many pets can I have?
I recently (unexpectedly) got a second cat, which puts me at my apartment's limit on pets. However, the Quad Cities all have different rules when it comes to how many pets you can legally own. To save you the Google, I rounded up what you can expect in Davenport, Bettendorf, East Moline, and Rock Island.
Davenport
According to the city of Davenport, you can't have more than 4 dogs or cats, and of those 4 no more than 3 can be the same species. The fancy words:
It is unlawful for any person to keep or maintain at any one location within the City more than four of the following types of animals, those being dogs, cats, ferrets, and potbellied pigs; and of those four no more than three shall be of the same species.
If you want to own more than that, you'll have to get licensed to operate a kennel.
Bettendorf
Bettendorf has a different approach than Davenport. In Bettendorf, there's no maximum number on pets you can have, as long as all of the animals have healthy, sanitary living conditions. The fancy words:
No person shall harbor or maintain such number of animals to create unhealthful or unsanitary conditions for the humans or animals occupying the premises, or create any other conditions constituting a nuisance.

 
Rock Island
This one actually applies not to just Rock Island but Rock Island County. Like Davenport, if you have more than 4 dogs, you'll need a kennel license. But if you live in the unincorporated part of the county, there's no limit on pets you can own. The fancy words:
If you are in un-incorporated Rock Island County, you may have as many animals that you can care for, but are required to obtain a kennel license if have more than four (4) dogs.

 
East Moline
East Moline has the strictest pet ownership limit of the cities. In East Moline, you can legally have no more than 3 dogs or 3 cats. The fancy words:
It shall be unlawful to harbor or keep more than three (3) dogs or three (3) cats, or any combination thereof, anywhere in the city.
If you want more than 3 pets in East Moline, you'll need to get a kennel operator license.
New Doggy Resort Treats Your Pup Like The Royalty They Are
Here are some features from other K9 Resorts across the nation
There's An Awesome Resort In Eastern Iowa You Had No Idea Existed
There is a resort in eastern Iowa you definitely didn't know about. While it's been around for a while, it recently got some updates from the new owners and we have to say, the updates are pretty awesome.