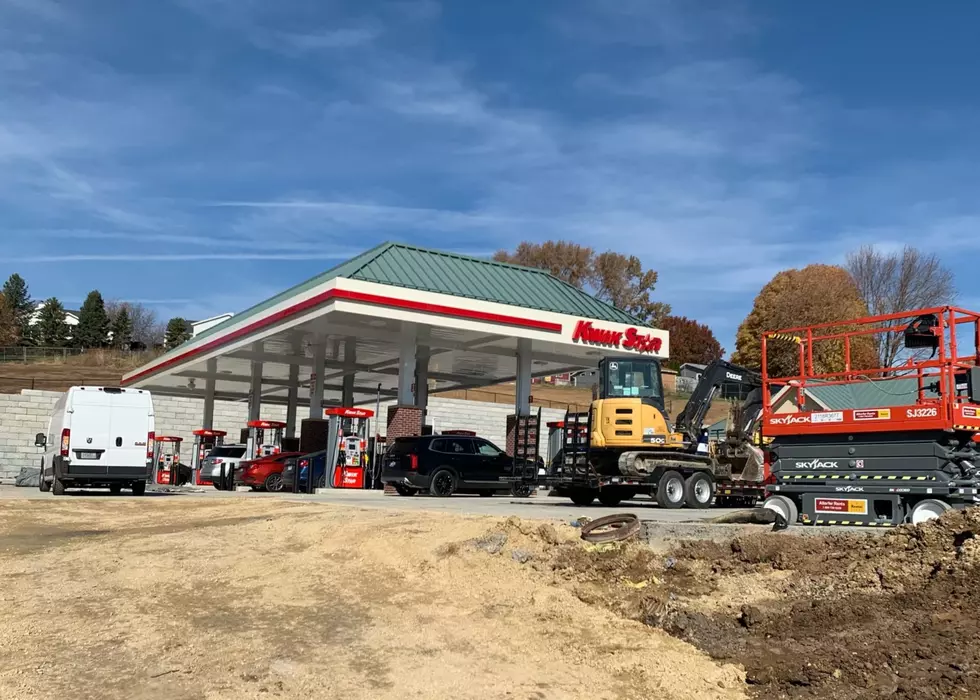 Love It Or Hate It, A New Kwik Star Will Open Soon In LeClaire
Tami Seitz/Townsquare Media
A new Kwik Star is getting ready to open its doors in LeClaire but not without some controversy.
Location, location, location. Every realtor pretty much ever preaches it. It's the driving force behind why some LeClaire residents are not fans of the new Kwik Star location but others are thrilled.
The new Kwik Star will be at 1201 Eagle Ridge Rd. in LeClaire and will have its grand opening on Nov. 16. The open house will be 12:30 p.m.-2:30 p.m., with the ribbon cutting at 1:30 p.m.
The city of LeClaire has been busy putting in an extra turning lane at Eagle Ridge & 67 as construction on the new Kwik Star has been going on. We told you back in 2018 about the city's approval of the new Kwik Star and it's just now gearing up to finally open.
The Neighborhoods Fought Back
WQAD reports that back in 2018, after the city of LeClaire gave Kwik Star the green light, 3 neighbors filed a joint lawsuit against the City of LeClaire and its council members arguing that the new Kwik Star would hinder employment and value of their property.
Grocery shopping is sparse to say the least in LeClaire so one argument has been that the Kwik Star is needed to help with that.
The LeClaire Kwik Star doesn't appear to have a Facebook account set up just yet like the other QCA Kwik Stars.
So hate it or love it, or if you've really just been wondering when in the world it's going to open, the LeClaire Kwik Star is set to open its doors in just a few weeks.
10 Best Places To Get Coffee In The Quad Cities
This list is 10 of the best places that you can only find in the Quad Cities. This list is in no particular order, but here are 10 of the best places to get coffee right here in the Quad Cities.
Top 10 Highest-Rated Restaurants In Davenport According To Yelp
To determine the top 10 highest-rated restaurants in Davenport, we turn to
Yelp
. Yelp tells us exactly which restaurants in Davenport people think are the best. If you're looking for the best places to eat in Davenport according to ratings and reviews from people in the Quad Cities, this is the list for you.