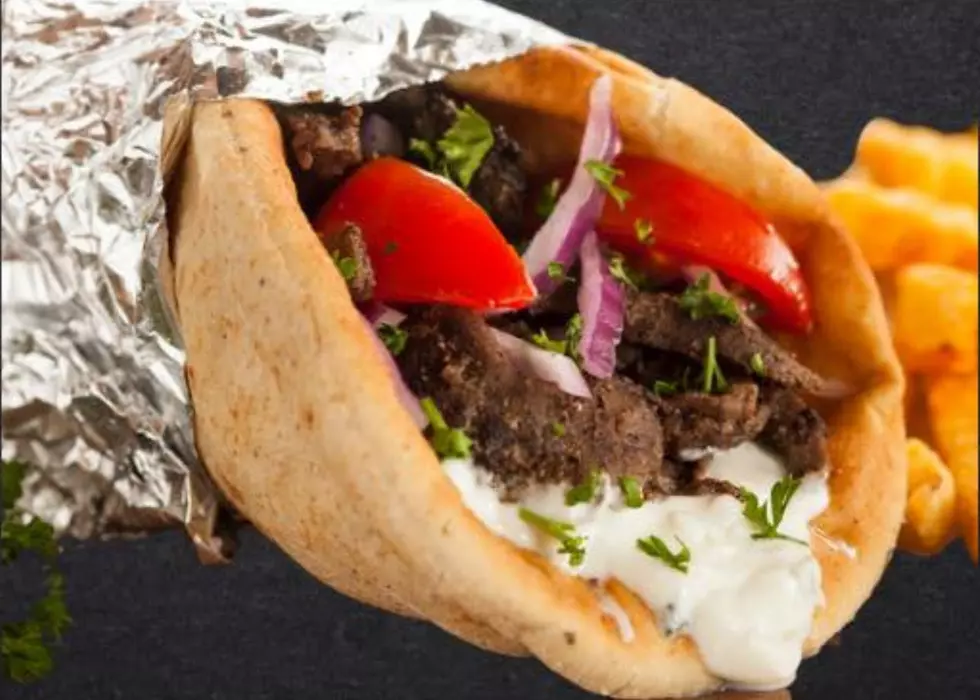 A New Gyro Restaurant Just Opened In Bettendorf If You Want Greek For Dinner
L&B Gyros Facebook
A new place for you to get gyros and burgers has officially opened its doors in Bettendorf.
We told you earlier this summer about L&B Gyros. This week they have opened up their doors in the location that used to be Freshii, over by Twin Span Brewing. They're the newest restaurant that's by the BettPlex.
L&B Gyros offers a variety of burgers, hot dogs, and of course gyros. They opened up on Monday selling their gyros, the delicious creations of Greek origin that typically have meat cooked on a vertical rotisserie. Like such:
You don't have to get the gyro meat in pita bread either, you can get it on a salad. You may notice L&B Gyros has a pretty simple menu. That's because they "believe that perfecting a handful of great items is better than a variety of sub-par dishes", according to their Facebook post.
Here's what you'll find on their menu:
Hours
Mondays: closed
Tuesdays: 11:00 a.m.-8:00 p.m.
Wednesdays: 11:00 a.m.-8:00 p.m.
Thursdays: 11:00 a.m.-8:00 p.m.
Fridays: 11:00 a.m.-10:00 p.m.
Saturdays: 11:00 a.m.-10:00 p.m.
Sundays: 11:00 a.m.-8:00 p.m.
Where They Are
You'll find L&B Gyros at 5009 Competition Drive in the BettPlex.
They're in the former Freshii, which closed back in January after being in business for a little over two years.
You can keep up with the latest from L&B Gyros on their Facebook page here.
Even though the dish has been said and ordered a dozen different ways, "gyro" is pronounced 'yee-ro'. Not 'worbste' like Jimmy & Luke came up with:
Quad City Pumpkin Patches
It's pumpkin pickin' time in the Quad Cities. Pumpkins make great fall decorations and they are obviously fun to carve. If buying a pumpkin at a store doesn't cut it and you want the full experience of a pumpkin patch, we have the full list of pumpkin patches throughout the Quad Cities. If we are missing any local pumpkin patches,
email us here.
Are These the Best Giant Pretzels in the Quad Cities?
Here are some of the best giant pretzels in the Quad Cities