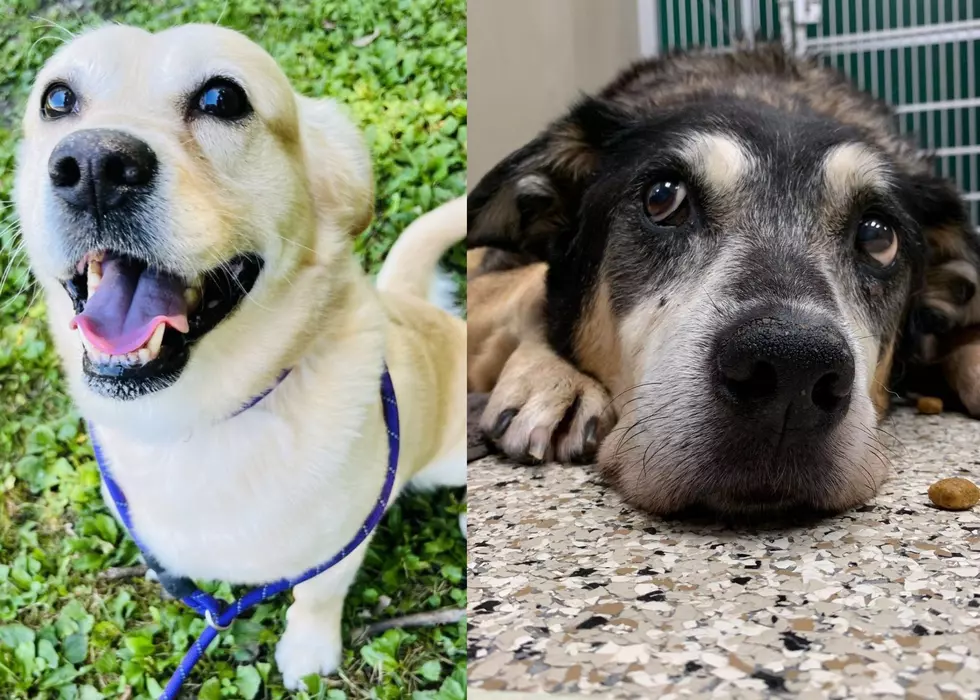 October Is Adopt A Dog Month In The QC So Take Them Home Before I Do
Quad City Animal Welfare Center Facebook
Few things can make you happier than the kisses or snuggles of a pet and if you can bring one (or another one) into your home, now is the month to do it.
I'm a big fan of adopting pets. My 11-year-old dog and both of my 1-year-old cats came from shelters. However, to my great chagrin, I cannot adopt every animal in Scott or Rock Island Counties because my landlady would not approve of that.
But you can.
October is 'Adopt A Dog' month so here are the shelters around the Quad Cities and any deals or specials they're running on adoption.
Humane Society of Scott County
This week, the Humane Society of Scott County will be offering $50 adoption fees (which would normally run anywhere from $90-$200 depending on the age of the pup). It's part of the national Empty The Shelters initiative, which is when I got my first cat, Milo.
Kings Harvest Pet Rescue
Also having discounted adoption fees this week is Kings Harvest Pet Rescue in Davenport.
Quad City Animal Welfare Center
QCAWC hasn't posted any waived adoption fee specials on their Facebook yet, but keep your eye out for it. Sometimes you might see a day when dog or kitty adoption fees are drastically lower.
QC Paws
Even though it's Adopt A Dog Month, QC Paws is having a month-long sale on kitties. You can get more details about the dogs and cats you can adopt at QC Paws and see their general fees at this link.
You Can Book These Adorable Cabins In Starved Rock State Park
Getaway, a chain of cabins, has opened up an outpost in Starved Rock State Park. See the pics of the cabins!
Where The Buffalo Roam: This Iowa VRBO Western Cabin Is On A Buffalo Ranch