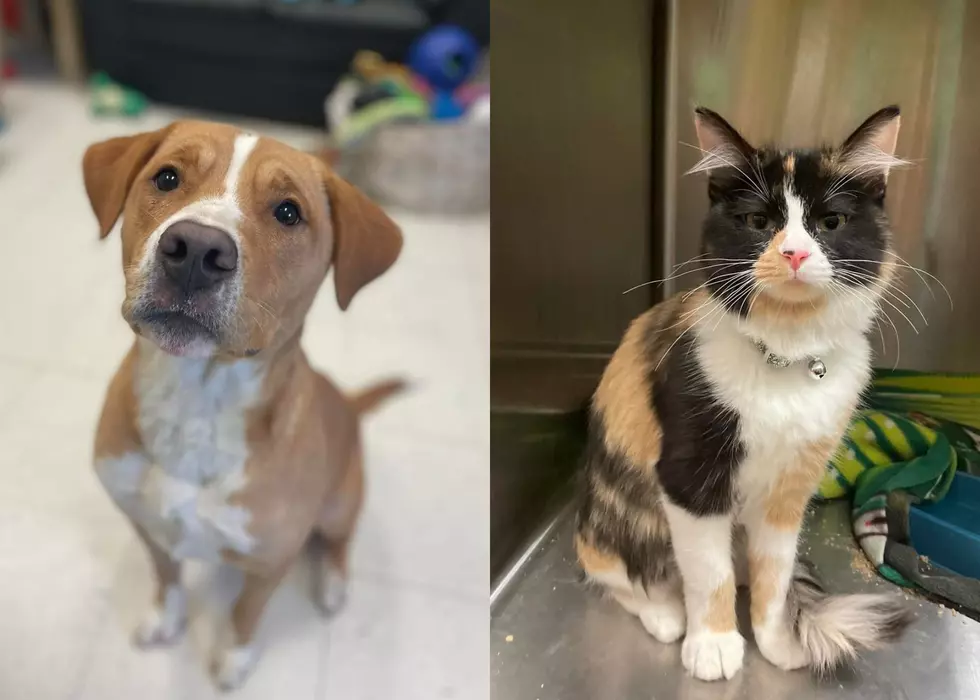 Scott County Humane Society Is Over Capacity So Start 2023 With A New Furbaby
Humane Society of Scott County Facebook
The Scott County Humane Society needs your help ASAP.
According to WHBF, the Scott County Humane Society is actually over capacity. The shelter says that they have 311 cats and 86 dogs, as well as 4 small animals, which are 2 bunnies and 2 guinea pigs.
The capacity issue is forcing the shelter to set up pop-up wire crates for some of the animals.
The Humane Society is waiving adoption fees on adult animals and will host "Bark Into The New Year" in January, which will feature $23 adoption fees.
If adopting a pet isn't in your wheelhouse right now, you can still help out the shelter. Donate things like pet food, blankets, or you can foster a pet until it's ready to be adopted.
You can see the Humane Society's adoptable pets here.
Adopting Pets Is Seriously The Best If You Can Do It
That's my cat Chanel that I adopted from the Humane Society of Scott County back in April. She's pretty social and luckily gets along really well with my other kitty. All 3 of my pets were shelter animals when I got them and all of them are just so sweet and such great company to me.
Having pets is something you would need to budget for but the love they can give is so worth it. Start 2023 with a new feline or canine in your abode! You can get more details on the Humane Society of Scott County and the latest on adoption specials going on over on their Facebook page.
This Iowa "Bargain Mansion" Has Captured TikTok's Attention
A home for sale in Ottumwa, Iowa was featured in a TikTok because of it's size and it's very light price tag.
100 Interesting Facts About The Quad Cities You May Or May Not Know
The Quad Cities is filled with a very rich history. From inventions to crossing the Mississippi River, to American Presidents and Walt Disney, there are many facts about the Quad Cities that many people do not know. While there are many more stories and facts to share about the Quad Cities, you'll find in these 100 facts that all roads, somehow, lead back to the Quad Cities.