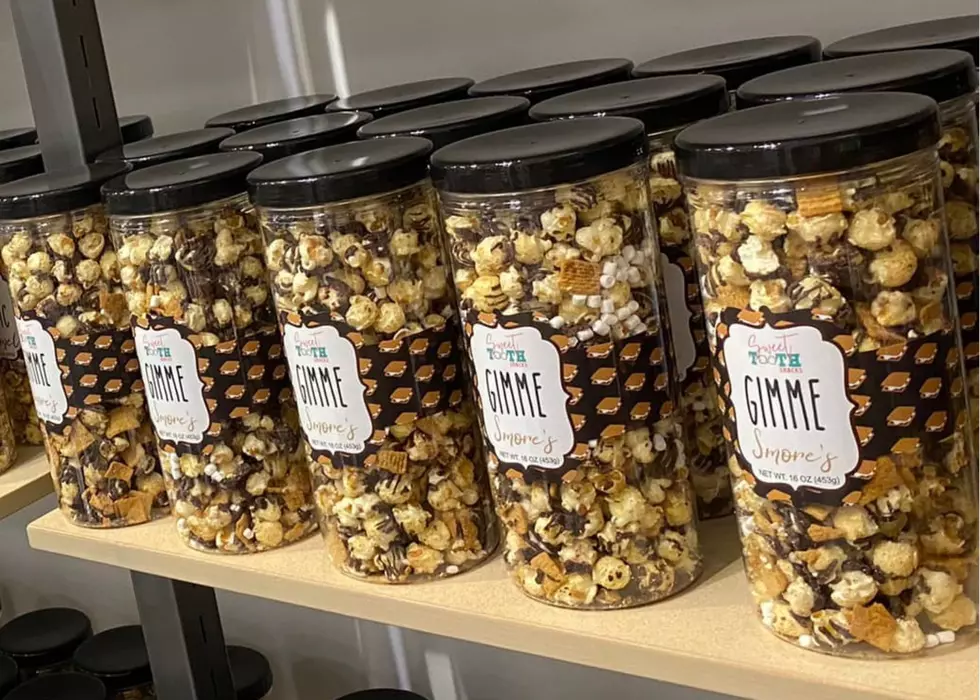 Sweet Tooth Snacks Opening New Davenport Location This Week
Sweet Tooth Snacks Facebook
If you start feeling snacky this weekend, there's a new place you will be able to check out in Davenport.
Sweet Tooth Home & Snacks will be having the grand opening of its new store in Davenport.
Sweet Tooth Snacks is no stranger to Davenport. Last fall, they had their collection of gourmet popcorn, snacks, sweets, and even some home decor become available in their Elmore location at 4255 Elmore Avenue (which is where the Loft outlet used to be).
Now, they're opening their doors at what they say will be their permanent home, 3012 E 53rd St, which is near Nothing Bundt Cakes, in the shopping area across from Chick-fil-A.
Sweet Tooth Snacks will have its grand opening at its new storefront on Friday, October 14th at 10:00 a.m. and the festivities will last through 6:00 p.m. on October 15th.
According to the Facebook event description, there will be special deals and free popcorn at their grand opening event.
With the new store opening, they're also adding more offerings of meat, cheeses, crackers, 8 new gourmet popcorn flavors, and more gift and decor items.
If you're one of the first 25 people to come through the door on Friday or Saturday (and you're over 18), Sweet Tooth Snacks you'll get a free treat bag!
Sweet Tooth Snacks also has a location in Rock Island that opened 4 years ago at 500 46th Street.
You can keep up with the latest from Sweet Tooth Snacks as they open up in their new location on their Facebook page here.
Top 10 Highest-Rated Restaurants In Davenport According To Yelp
To determine the top 10 highest-rated restaurants in Davenport, we turn to
Yelp
. Yelp tells us exactly which restaurants in Davenport people think are the best. If you're looking for the best places to eat in Davenport according to ratings and reviews from people in the Quad Cities, this is the list for you.
10 Best Places To Get Coffee In The Quad Cities
This list is 10 of the best places that you can only find in the Quad Cities. This list is in no particular order, but here are 10 of the best places to get coffee right here in the Quad Cities.