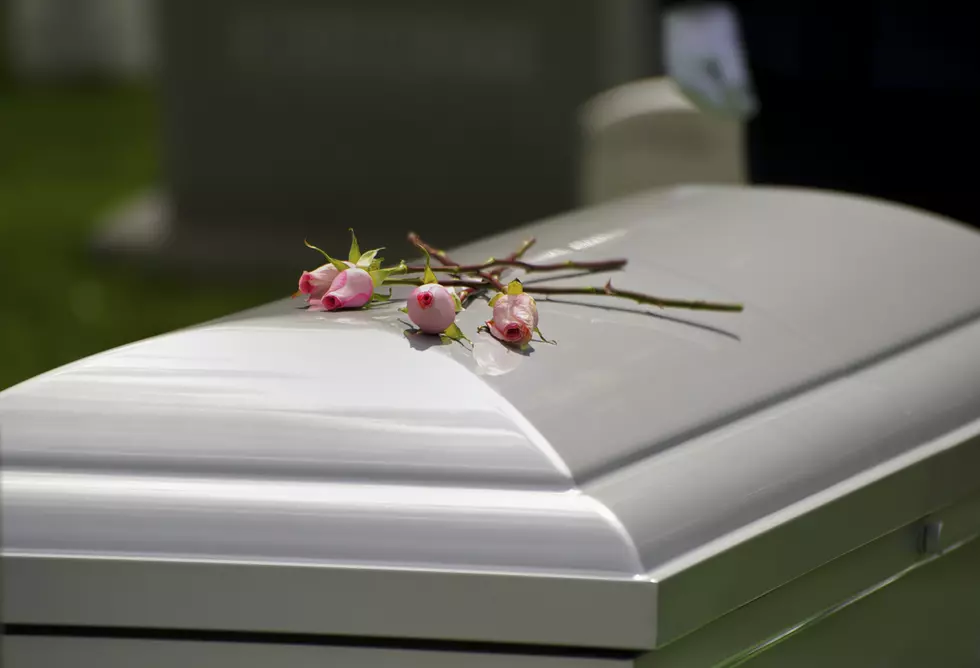 Take A Tour Inside The Creepiest Museum In Iowa
David Kay
One could say that the Iowa Funeral Museum and Education Center is, well, to die for. 
Located in Marshalltown, the recently-opened museum is exactly what you would think- a building dedicated to everything death-related and filled with funeral artifacts including caskets, embalming equipment, hearses, mummy wrappings, and even mourning wreaths made from actual human hair (YIKES). Oh, and don't forget the replica of JFK's mahogany casket and funeral setup.  There's also a conference room where owner Marty Mitchell plans to continue mortuary science continuing ed classes.
Mortician Mitchell opened the museum inside a former Casey's General Store that's situated next door to the funeral home he owns. He's been collecting the items for over thirty years, and you can tell from the museum's Facebook photos that he has quite the large supply of funeral paraphernalia.
While I definitely get the heebee jeebies from looking at these pictures, the items are pretty fascinating. Just like everything else, death has its own long history, and there is something interesting about how funerals have evolved over the years. But also really, really creepy.
The museum just opened, so there aren't many photos from inside yet, sadly, but I really am hoping some start to pop up on Instagram soon. I would love to see those human hair wreaths.
If spending the day at a funeral museum sounds up your alley, Marshalltown is just a two hour, twenty-minute drive from the Quad Cities. Tours are free and can be scheduled by calling the museum at 641-844-1234. Read more about the museum here.