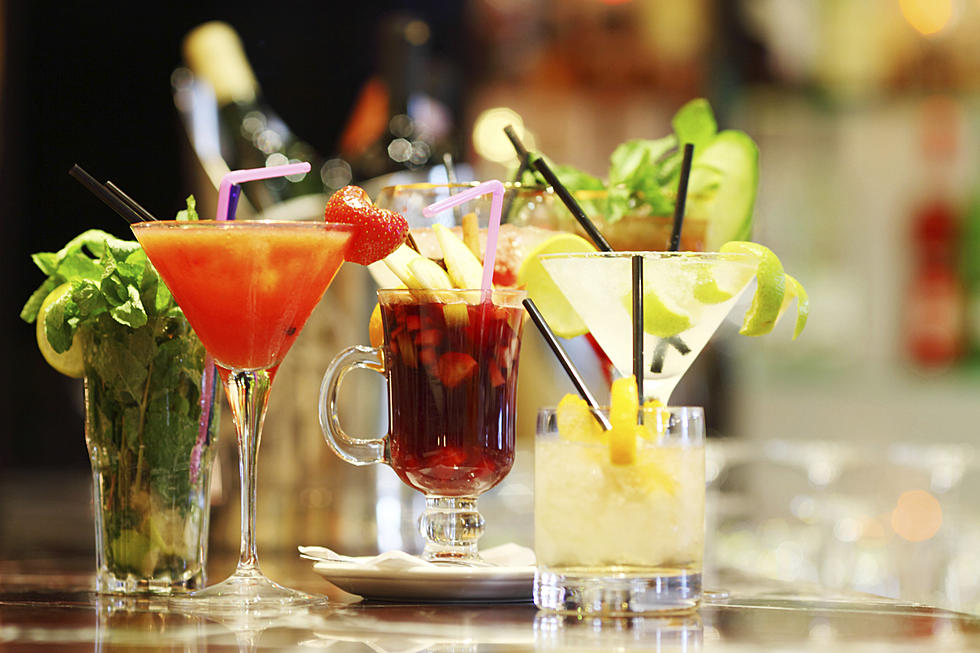 The Top Summer Cocktail in Each State
IvanMikhaylov, ThinkStock
There's nothing like an ice-cold alcoholic beverage to cool you down in the hot summer heat!
Groupon has published a new study titled "Every State's Favorite Summer Cocktail." They used Google Trends to determine their list. The article reads:
"In order to find the favorite summer cocktails, we looked at each state's cocktail-related Google searches for the last 10 years, with a special focus on April through August. Only cocktails whose peak search volumes fall within those dates were considered for the list."
Rum seems to be a popular choice for many different states. The study says that 20 of them have top drinks that have rum as a "crucial ingredient." Iowa is not one of those states.
The top summer cocktail here is a drink that I've never even heard of before (I guess I need to branch out more); the Tom Collins. According to Wikipedia, a Tom Collins is "made from gin, lemon juice, sugar, and carbonated water." The recipe was put into writing for the first time back in 1876. It was also the winning drink for one of our neighboring states, Minnesota.
Some of the top summer cocktails for other Midwest states are:
Missouri/Nebraska - Mojito
Wisconsin - Long Island Iced Tea
South Dakota - Sex on the Beach
Like I mentioned before, I've never had a Tom Collins, so I would have to say my favorite summer drink would either be a margarita or a sex on the beach. What's your favorite warm-weather cocktail? Let us know in the comments!
KEEP READING: 3-ingredient recipes you can make right now