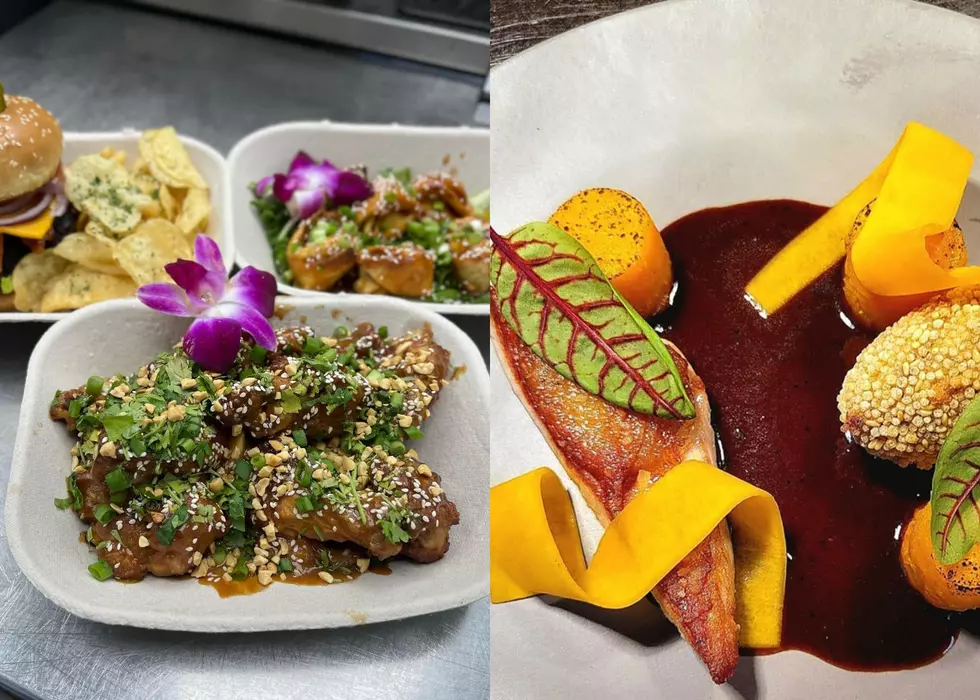 The Top Five Must-Try Restaurants In The Quad Cities, According To A Travel Magazine
Cavort QC/Verde Facebook
The Quad Cities has many good places to eat but five of them got special recognition.
Food Wine Travel Magazine recently made a visit to the Quad Cities and selected their top five places to eat. The QC has a pretty good variety of restaurants for us to enjoy. Here are the ones that the publication picked out:
Verde- Bettendorf
Verde, which is on State Street, is contemporary Mexican cuisine. The magazine recommended their rice and beans appetizer and commented on how Verde "keeps it laid back within its colorful and bright space". Also on Verde's menu: shrimp ceviche tostadas, carnitas tacos, pork shoulder, salmon, and more.
Cavort- Downtown Davenport
Inspired by the tropics, Cavort reminded the magazine of the Tiki Room at Disneyland. The Cavort menu runs the gamut, offering tropical plates like a tuna poke bowl or Yucatan pork nachos, but they also have burgers and mac and cheese. As the magazine put it: "Chef Vrana has truly thought outside the box with Cavort."
The Crane And Pelican Cafe- LeClaire
The Crane & Pelican Cafe in LeClaire landed on the list because of it's "adorable" atmosphere and it's selection of hearty entrees. The magazine specifically mentioned their risotto and their salmon dinner.
Cook And Cuffs- Rock Island
The magazine recommended booking a meal with Chef Keys at her home in Rock Island. Chef Keys began her culinary journey as a prison chef in New York. Here's what the magazine had to say about Chef Keys:
For a fee, guests fill out a short survey to give the chef an idea of food preferences. From there, she customizes a meal at her home in Rock Island, Illinois. It was a true fine dining experience. The best part was that it was all tailored for your group. We got to go so much deeper than our "compliments to the chef" and learn more about Chef Keys as we dined in her home.

 
FoodAffair Bistro- Bettendorf
Rounding out the magazine's top picks was FoodAffair for the wide selection of omelets and their famous toasts. They also have many kinds of waffles, benedicts, and cakes on their breakfast menu. You can take a scroll through their menu here.
As the magazine said:
I was once again struck by how "homemade" my meal tasted. You may be eating out when in the Quad Cities, but it will taste like home.
Where is your favorite place to eat in the Quad Cities? Let us know in the app chat!
100 Interesting Facts About The Quad Cities You May Or May Not Know
The Quad Cities is filled with a very rich history. From inventions to crossing the Mississippi River, to American Presidents and Walt Disney, there are many facts about the Quad Cities that many people do not know. While there are many more stories and facts to share about the Quad Cities, you'll find in these 100 facts that all roads, somehow, lead back to the Quad Cities.
You Can Book These Adorable Cabins In Starved Rock State Park
Getaway, a chain of cabins, has opened up an outpost in Starved Rock State Park. See the pics of the cabins!