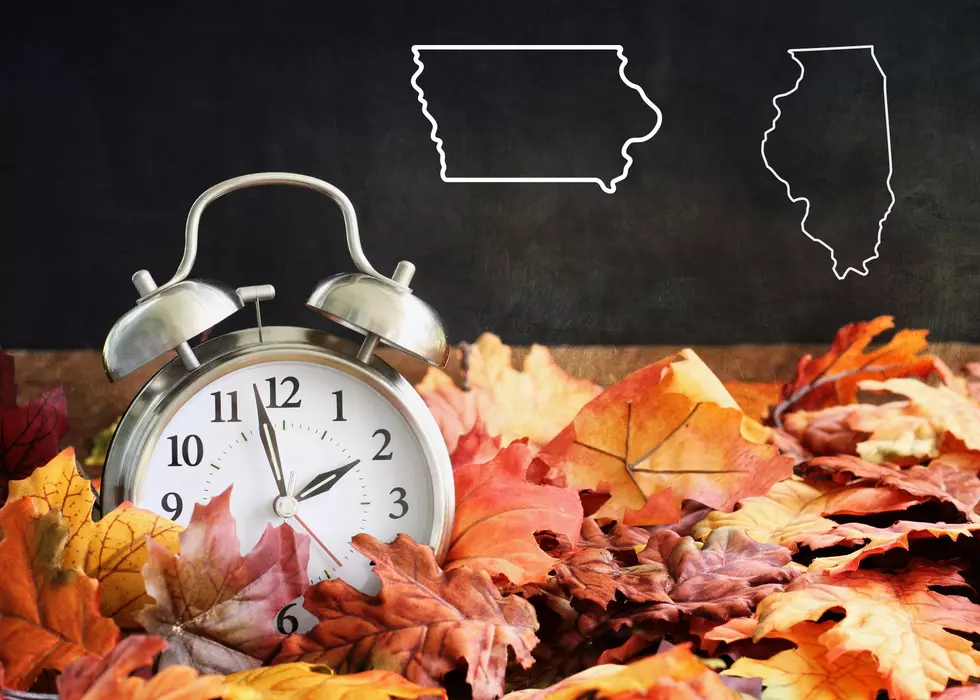 Will This Be The Last November Iowa & Illinois Will Have To Change Our Clocks?
Canva
We're only a few weeks away from "fall back" and there are several tips that Iowans & Illinoisians can use to adapt to the time change.
The good part about Daylight Saving Time ending in the fall is that we gain an hour of sleep. The stinky part is that we lose an hour of daylight so it's already dark as pitch on your drive home from work at 5:30.
I've noticed the sun setting earlier in the QC lately, especially this week. This might actually be the last November that we have to deal with Daylight Saving Time in general.
The Sunshine Protection Act
Daylight Saving Time ends on November 6th this year but a new proposed federal bill called the Sunshine Protection Act has the whole concept of time change up in the air.
The bill, which argues Daylight Saving Time should stay permanent throughout the U.S., passed through the Senate in March. If it's passed, it's set to take effect in November 2023. 
As of now, the bill is awaiting review by the U.S. House of Representatives and would need to be passed by the majority before it goes to President Biden's desk.
Ways To Cope With The Time Change
No matter which way you slice it, the time change, especially the one going into fall since it gets dark earlier, can be tricky. Here are a few ways experts from UAB Medicine and Restonic say you can adjust to the time change to help your physical and mental wellbeing.
Start preparing your sleep schedule now. Create a consistent routine and allow yourself to get extra sleep in the days before the time change.
Which also includes putting the phone up before bed. I'm really the worst about laying in bed and texting or scrolling through Insta Reels but that screen time right before you go to sleep isn't good for you.
Prepare for a schedule shift. Do you walk your dog or exercise after you get off of work? Remember that it's about to be darker earlier and you may need to adjust your schedule.
Check batteries in your devices. This may sound paranoid but we're going into winter. Make sure things like your smoke detector, emergency flashlights (and your TV remote for those really cold nights) are good to go and replace the batteries if you need to. Also make sure your heat, generator, and all things you rely on in the winter are ready to go.
Take in natural morning light. If you're like me you may act like a hissing vampire if you see light first thing in the morning. But experts find that taking in 10-15 minutes of sunlight in the morning for 3 to 4 days after the time change can help your body adjust.
You Can Book These Adorable Cabins In Starved Rock State Park
Getaway, a chain of cabins, has opened up an outpost in Starved Rock State Park. See the pics of the cabins!
I Turned The Quad Cities Into AI Art
To get the AI pictures all I had to do was type in the name of the city, and the state, the algorithm did the rest.
All these photos are computer generated, and at first glance, it looks pretty good... some more than others, but the longer you look the more you notice how weird each one is.
These are all 5 cities in the QC. To start I typed in "Quad Cities" to see the results