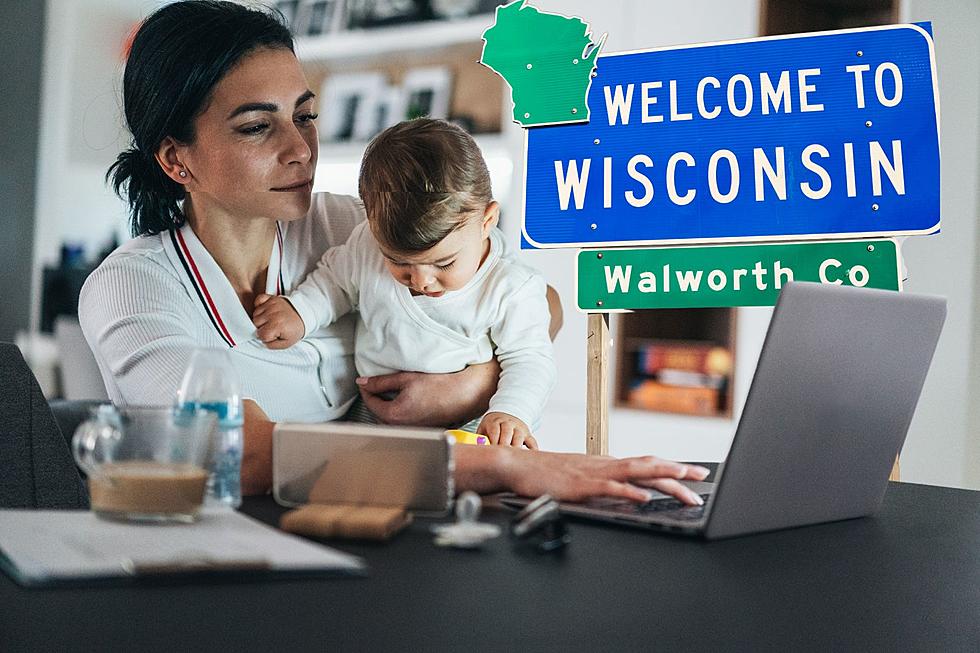 Wisconsin Is In The Top 5 Best States For Working Moms
Canva
Mother's Day is coming up soon and it's a day that take to show the love we have for the moms in our lives. From our own moms to grandmothers, mothers of our children, aunts, step-moms, mothers-in-law, and so on, they all deserve to be pampered and appreciated every day, but especially on Mother's Day.
There are a lot of hardworking mothers out there but some states cater to working moms more than others. I mean, they put in all of that work to birth us and raise us, so why can't every state be great to our working moms?
That problem we won't get into, but a new study shows which states are better for working moms. Iowa's and Illinois' neighbor to the north is in the top 5 best states for working moms.
The Best & Worst States For Working Moms
To see which states are the best and worst for working moms, we turn to the latest list put out by WalletHub, 2023's Best & Worst States for Working Moms.
In order to determine the best and worst states for working moms, WalletHub compared the 50 states and the District of Columbia across three key dimensions:
Child Care
Professional Opportunities
Work-Life Balance
WalletHub evaluated those dimensions using 17 relevant metrics. Each metric was graded on a 100-point scale, with a score of 100 representing the most favorable conditions for working moms.
After determining each state and the District's weighted average across all metrics, WalletHub calculated overall scores to rank each state and D.C. They found that Wisconsin is in the top 5 while Illinois and Iowa could be better.
Wisconsin Is The 5th Best State For Working Moms
WalletHub found that Wisconsin is the 5th best state for working moms. Besides ranking as the 3rd lowest state for Gender Pay Gap, Wisconsin ranked 11th in Child Care, 3rd in Professional Opportunities, and 11th in Work-Life Balance.
Illinois tied with Maryland as the 16th best state for working moms while Iowa came in at #26.
Massachusetts is the best state for working moms while Louisiana is named the worst state.
Wisconsin Goodwill Stores Do Not Accept These 15 Items
These Are The Top 10 "Trashiest" Towns In Iowa
Roadsnacks looked at different factors to determine the "trashiest" towns in Iowa and here's what they found!