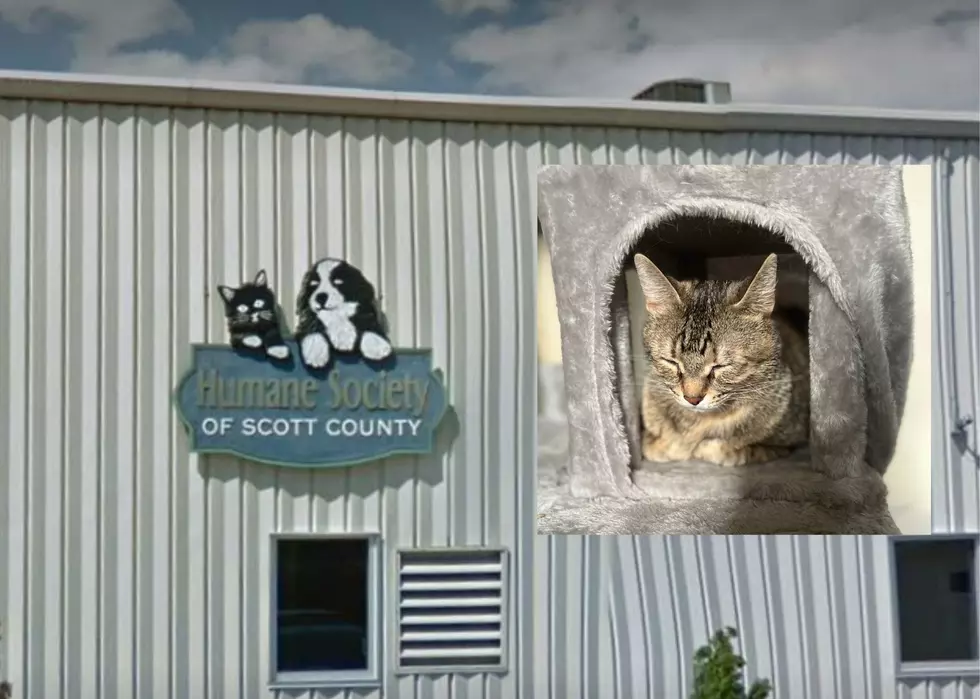 Just For Kicks, Gigs, and the Sake of Cute, Meet My Brand New Shelter Kitty
Google/Sarah Stringer
A couple of weekends ago, I decided it was time for another kitty so I went to the Humane Society of Scott County.
Just for your daily dose of cute animal pics (which we all need) I thought I would introduce you to my new kitty, Chanel (keep scrolling for more pics).
Chanel (like her brother Milo) had a discounted adoption fee and you can get a reduced adoption fee this week too at the Humane Society of Scott County's Empty the Shelter event. It's happening through May 8. Adoption fees for dogs and cats are under $25.
Chanel was a stray picked up in the QC. She and Milo are both fixed. She is a little over a year old and overall a lot calmer and more reserved than Milo. If you're thinking about getting two cats, here's some advice I've very recently learned:
Get a cat close in age and disposition (if you can) to one you already have
Your best option is to get littermates if possible
Definitely get two litter boxes.
Her name really has no significance at all besides being the kind of perfume I wear. This cat attaches herself to me like glue. Milo doesn't leave me alone much but Chanel will be in my lap or walking next to me at any time of the day.
I really recommend adopting a pet if you can or fostering one to see if it's a good fit for you and the furchild first. Click here to see the Humane Society of Scott County's list of available cats and dogs.
So here's a glimpse into my camera roll as of late.
Just For Kicks, Gigs, and the Sake of Cute, Meet My Brand New Shelter Kitty
Meet my new, sweet shelter kitty Chanel!
New Coffee Truck Is Becoming An Essential For Clinton Residents
Clinton residents have a new option when it comes to coffee, but they may not get it in the same spot every day. Essential Coffee is the new coffee truck in town and it's becoming a daily essential for residents.
Get Your Share of Local LOL's at New Shirt Shop Empire QC
New teeshirt shop Empire QC is open in Downtown Davenport and it features rotating local designs on teeshirts.